Chaffee's September Artist of the Month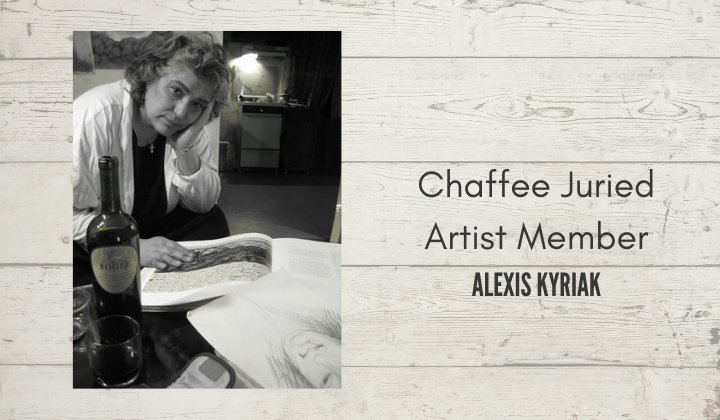 This month our featured artist shared a very personal story, of the healing power of the arts in mental illness. It's estimated that almost half of all adults will experience a mental illness during their lifetime. One of the first things that comes up when you search the connection between mental illness and creativity is how art can positively affect mental health.
Alexis Kyriak was diagnosed with schizophrenia at age 18, and bravely shared her struggles, and the powerful medicine art has been in her life.
"As far as schizophrenia and the arts are concerned," she said, "a person comes to the planet to grow, and for me the growth was made possible by the schizophrenia, through the art, because the art was the only thing I could do."
Alexis was born in New York in 1950, and began studying art in 1976, at the Fashion Institute of Technology, which she credits for her understanding of anatomy, perspective, design, drawing and the techniques of oil painting.
"Coming to Vermont in 1991, my art began to finally be realized independently," she says in her website bio, "and a true path started to become clear."
"The art has pulled me out of it," she said by phone recently, and explained, "It's the best of times, it's the worst of times," about the day to day experience of living with schizophrenia. "It's a very deep struggle." And although it's something she's always conscious of, Alexis said, "I'm more conscious of it than people that know me. But yes, I sense the presence of an illness."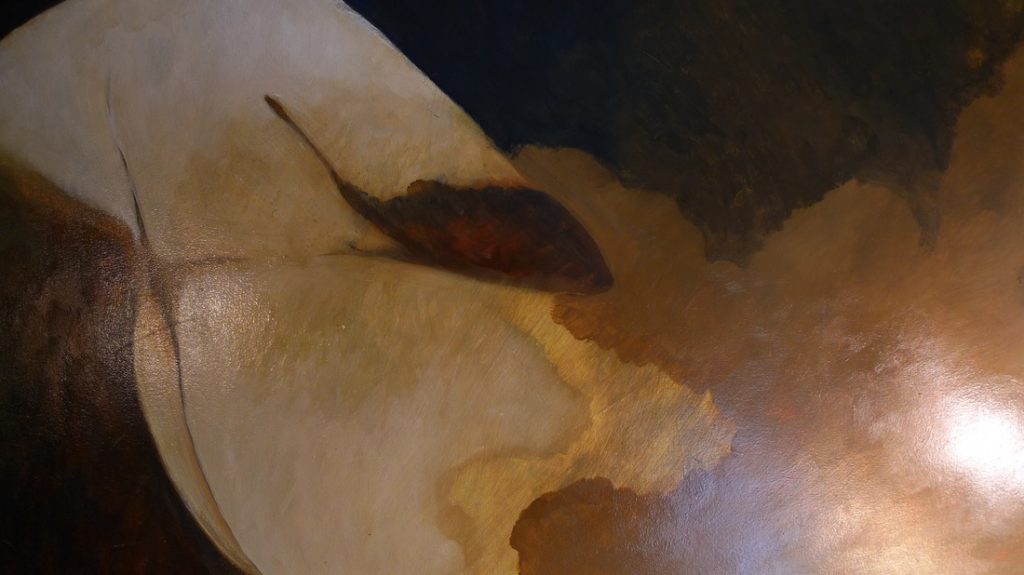 In addition to FIT, Alexis has also attended the National Academy of Fine art & Design, and Brooklyn Museum School, among others, apprenticed with Vermont artists, and was also a part of a documentary called "They Have Souls Too" by Helen Whitney of the infamous Whitney Museum in New York. Her work has shown at galleries all over the state, and won many awards.
"Thirty years ago I came to Vermont and my art began," she said. "I'm 70 now."
Studies show that art promotes well-being, boosts confidence, makes us feel more engaged, and helps to alleviate anxiety, depression and stress. Alexis works in acrylic and canvas, graphite and paper, fiber, and clay; her subject matter: "the feminine collective energy."
"Mostly it's the female nude," she said about her subject matter, "and very often using the nude as a base I go into abstraction. Then I add elements of Vermont."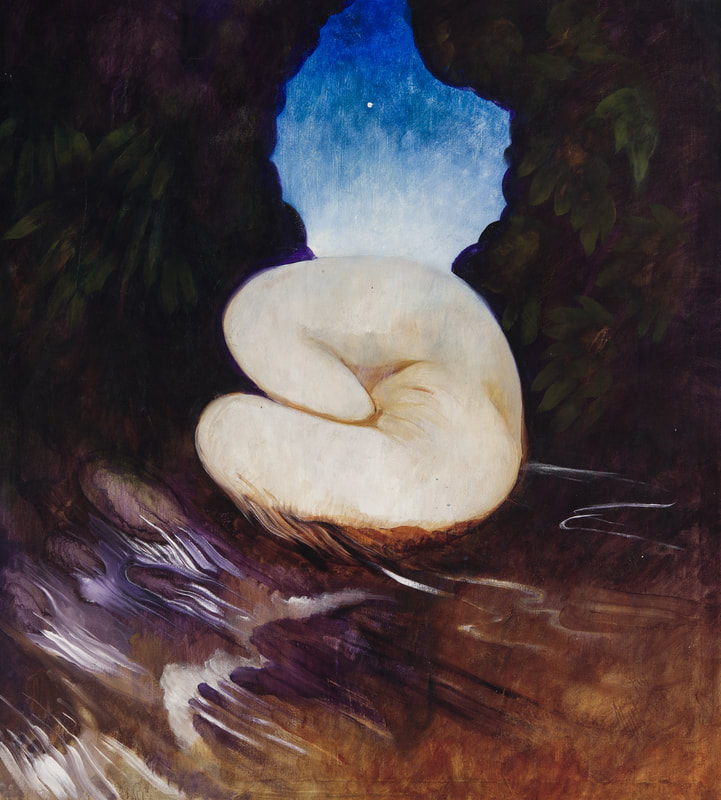 She works anywhere from three to five hours a day, and says, "My studio is set up for immediate work, whenever I'm called to the easel."
She has given talks on art, beauty, and healing, and says becoming a member of the Chaffee has been a benefit in many ways.
"Any exposure is a plus, and Sherri (ED at the Chaffee) is a very congenial and welcoming woman. I've come up against pretty big snobbery in the arts."
Alexis shared her story with Erica Heilman for VPR two years ago, saying, "You're separated from others. Which is what schizophrenia does. It's an alienation. It's a feeling that you are living but you can't have a life. You look at other people and say they have it and I don't. You believe that you are unpalatable, that you are unworthy of happiness. You watch other people live and think I'll never do that."
"There are people who cannot live in the world as the world is arranged," Heilman says. "There are also other people who can, who say why should we care."
"If the community can accept us," Alexis replies, "we can accept ourselves."
Visit her website at www.alexiskyriak.com
Reprint with permission only. Contact: [email protected]
---