Chaffee's August Artist of the Month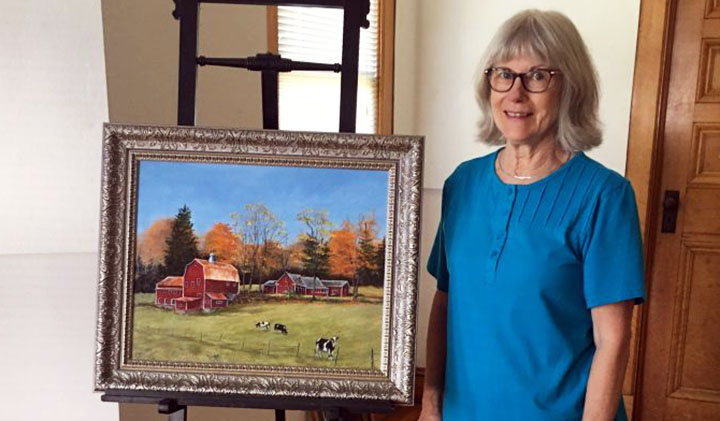 It started with a class.
That's what many artists recall, years into their art careers, and Chaffee's August Artist of the Month Evelyn (Evie) Towsley is among them.
"A couple years ago I took a colored pencil class with Myrna Austin at Fletcher Farms School in Ludlow and I was hooked," she said.
But if you go back to the beginning, she remembers getting her first set of oil paints at age 19. In her twenties, she took her first art class, and soon after began to show her work at the Chaffee.
"My thing is farms," she said by phone recently. "Landscapes, water – I love those, I love Vermont."
"I wasn't brought up on a farm," she added, "but my stepdad was, and it's farming that made this country, very hard working people. I like to represent them."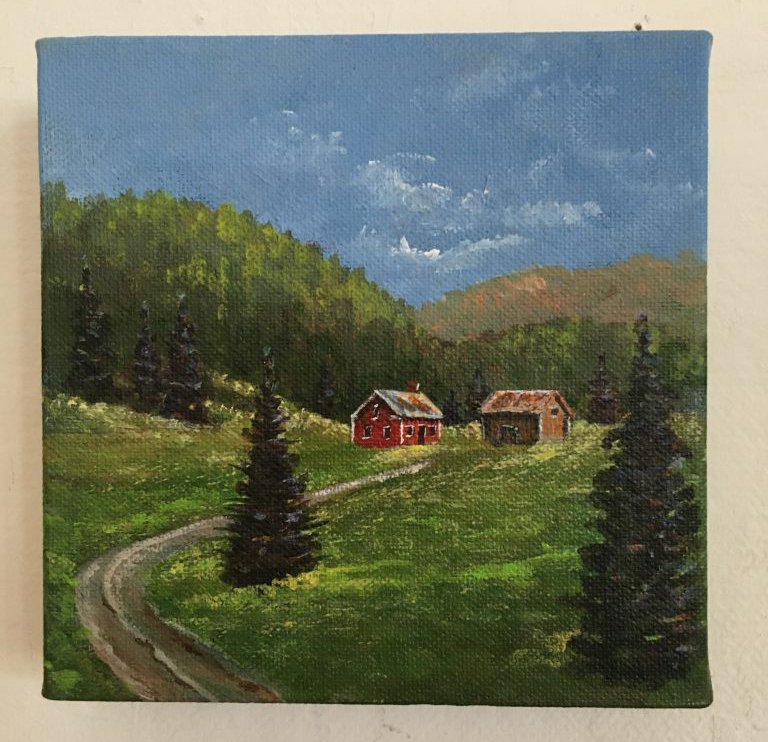 "I am what you would call a true Vermonter," she says in her artist statement. "I have been other places. But, Vermont is my home. The older I get the more I appreciate the beauty here. I still remember back when my Grandpa milked by hand on his small farm in Chester and the smell of the hay on those warm summer days as it was being hand forked onto wagons … and sneaking into the sugar house when no one was looking to have a ladle of warm syrup as it dripped through the cheese cloth."
"It is because of these memories that I now paint what I love. I want to try to catch what is Vermont. The hard working people that loved and still love the land and the animals."
She's sold work at Art in the Park, and had paintings on display at the Cortina Inn in its heyday, and was also a member of Southern Vermont artists. In addition to her beautiful landscape paintings, she makes greeting cards and three dimensional art, and most recently, work with colored pencils. But not the kind Crayola makes. It involves a process of mixing colored wax, which has led to some interesting discoveries.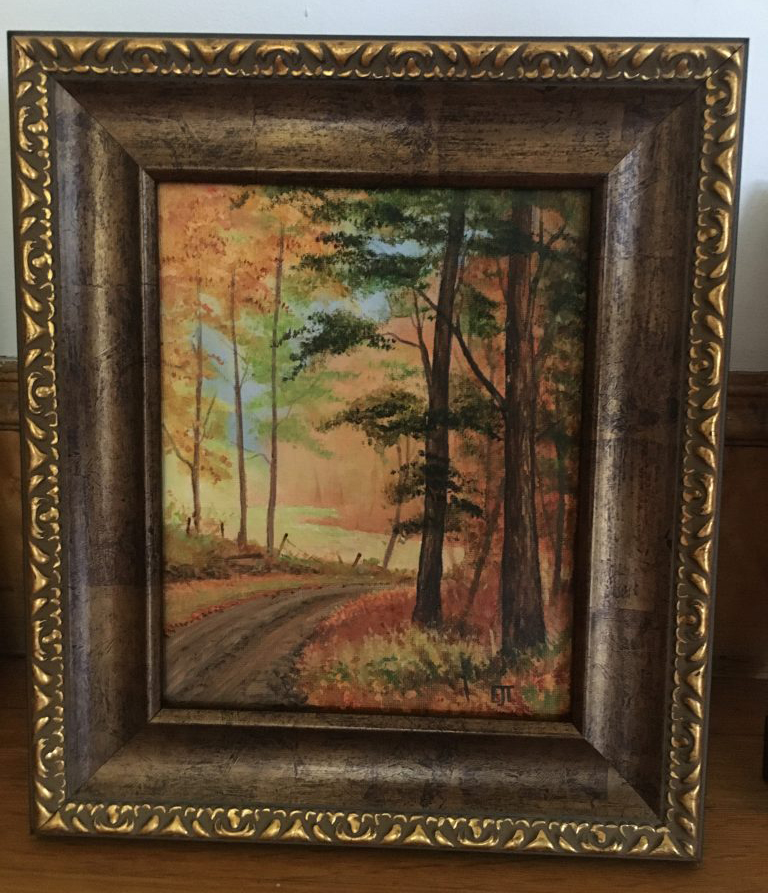 "I'll give you a quick example," she said. She was painting a Black woman, and learned the subtleties of skin tones.
"What I learned about a person of color, you have to start with blue," she said, "and there's different colors you layer to get to the top color."
She's also known for her paintings of birds and antique vehicles, which are painted from photographs.
"Sometimes I'll put two pictures together," she said. "I'll pick a different background, I kind of mix it up a little bit."
But the biggest factor in the process might be surprising.
"You've got to have a lot of patience," she said. "But I enjoy it."
"When you like something, you love to do it."
Reprint with permission only. Contact: [email protected]
---