FOR ALL CLASSES:
Must pre-register and pre-pay before class date;
Safety Protocols, mask policy;
Limited number of students
Download enrollment and financial forms here
Have you checked out the classes we offer adults? Check them out here.
Drop n Paint Weekly Saturday Activity
All Ages
Time: 12–2pm
$25 per person — All materials will be set up and ready for you with a choice of 3 images you can paint. Includes use of: Canvas, paint, brushes, easel, smock.
[Youth must be accompanied by an adult.]
MUST PRE REGISTER by Friday Noon
If last minute decision, please call first!
Note: This is DIY. If you would like an instructor at an additional fee, please call 802.775.0356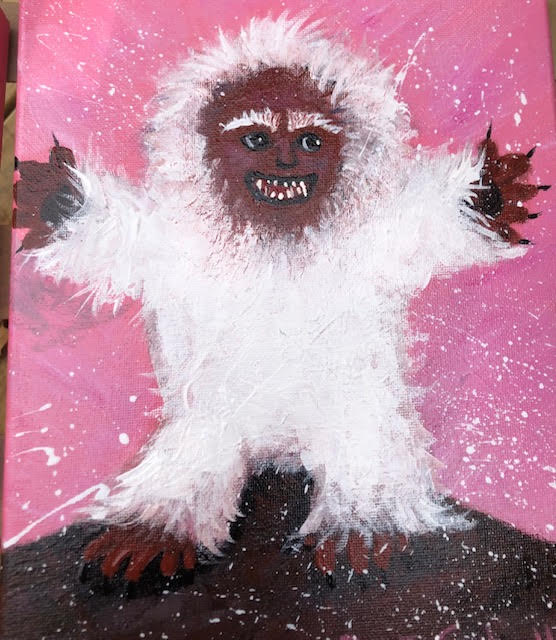 Kids' Painting Class
Wednesday, Dec. 6
4–5:30pm
Acrylic on canvas (image: sasquatch)
$25
Instructor: Dale Bills
Min 5 students
Must pre-register
Kids' Watercolor Class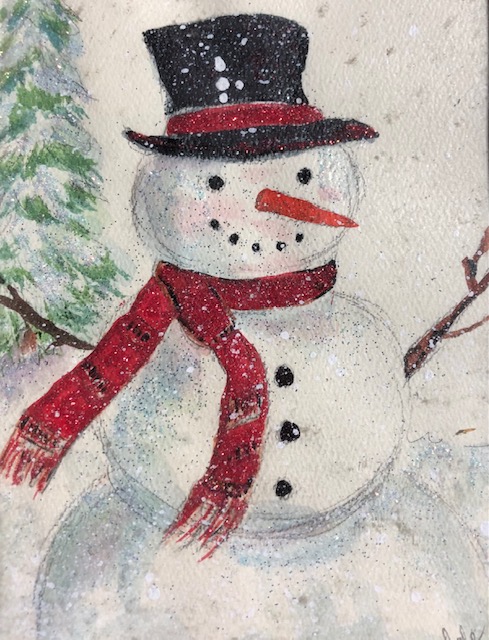 Thursday, Dec. 7
4–5:30pm
$25
Instructor: Dale Bills
Image: snow person
Min 5 students
Must pre-register
Make & Take Saturday Kids Class
Saturdays
10:30-11:30am
Ages: 6-12
Weekly fun activity featuring arts and crafts every Saturday.
$15 per person
Min 5 students
MUST PRE-REGISTER
Artz Kitz To Go…
Fun projects for young creatives to do on their own OR as a family/group.
$10 Each Artz Kitz
Each kit includes materials needed to create the special project. Plus, an Ann Clark Ltd Cookie Cutter with recipe (value $5) to bake as a family or group!
It also can be used to trace and draw with.
Add $5 per person to MAKE them at the Chaffee Art Center [includes Artz Kitz]
Artz Kitz Choices:
1. Beaded bracelets — beads, 3 strings, 3 pipe cleaners, wood cutout, shiny gem stickers, and cookie cutter
2. Wooden necklaces — 3 wood circles with attached string, 3 paint colors, paint brush, and cookie cutter
3. Small Book — 3 colored paper, stickers, sample, instructions, wood cutout, and cookie cutter
4. Mask and Crown — paper mask, paper crown, 3 markers, 3 crayons, shiny gem stickers,, feathers, misc stickers, and cookie cutter
5. Puzzle — 4 wood puzzle pieces, 5 markers, stickers, glue stick, specialty paper, and cookie cutter
Payments and Refunds
Checks payable to: Chaffee Art Center
16 South Main Street, Rutland VT 05701
[email protected]
Full payment is required to secure your space in classes. There are minimum and maximum enrollment limits, so be sure to register quickly to ensure your place. Students will be notified if a class is to be canceled due to low registration at least a week in advance and will be refunded in full.
Refund requests must be received at least two weeks prior to the beginning of the class. An administration fee of 15% of the class price is non-refundable. After the two-week window, a class credit will be processed at the discretion of the Director. Class credits are non-refundable/non-transferable. No shows or cancellations the day of the class are not eligible for refund or class credit.