Chaffee's July Artist of the Month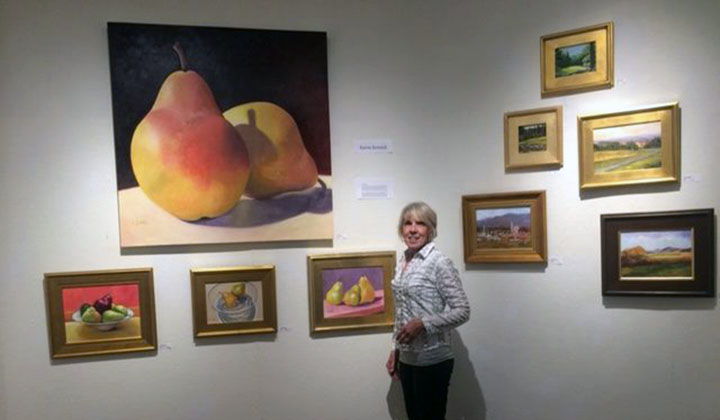 Karen Seward says something that instantly stands out during a conversation for her Chaffee artist of the month profile. She described being a member of the Chaffee as being part of an "art family."
"The Chaffee has been a great inspiration to me," she said by phone recently. "The art that I've seen by others has inspired me, as well as the classes, and being part of an art family."
A gifted painter, Karen (of the infamous Seward Family Restaurant Sewards) works in oil, watercolors, and pastels.
"I work at home. I have a work area some might call a studio, it's in my basement, and it's a very freeing set-up. I have lots of space and lots of color and supplies around. It's sort of my own little away-from-the-world space."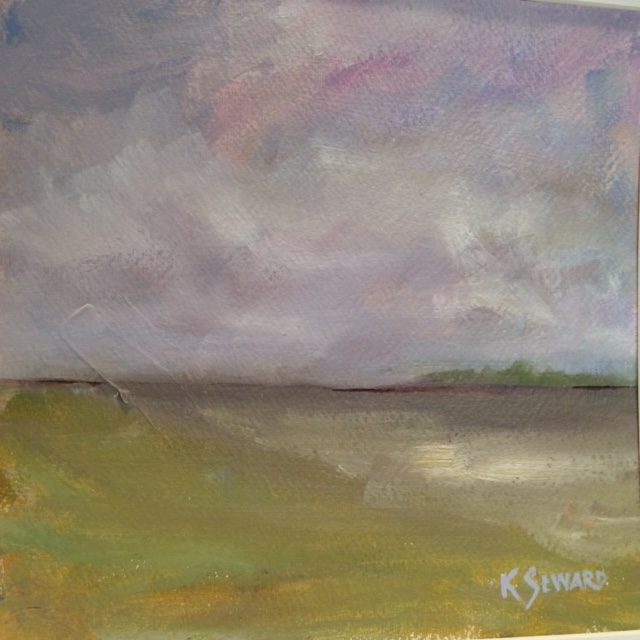 The first time we spoke was several years ago for the local artists group she belongs to called EMMA, East Mountain Mentoring Artists – a group of inspiring local women who paint and exhibit together. During that conversation she mentioned she had synesthesia, a unique and fascinating flip of the five senses in which one sense (for example, hearing) is automatically, involuntary linked to another sense (such as vision). For Seward, numbers and letters are linked to colors, so the number seven might always appear to be red, or the number three, green. It's said that the condition is more common in creative people with imaginative minds.
Karen's work comes from plein air, sometimes from photos, sometimes from live subjects. She's also taught for many years, including at the Chaffee when its downtown location was open, as well as from her home. Still-life pears have been a favorite subject for her over the years, which she has become well known for.

"I have a couple large pears that I've done and I love them to the point of almost not wanting to (sell) them," she said.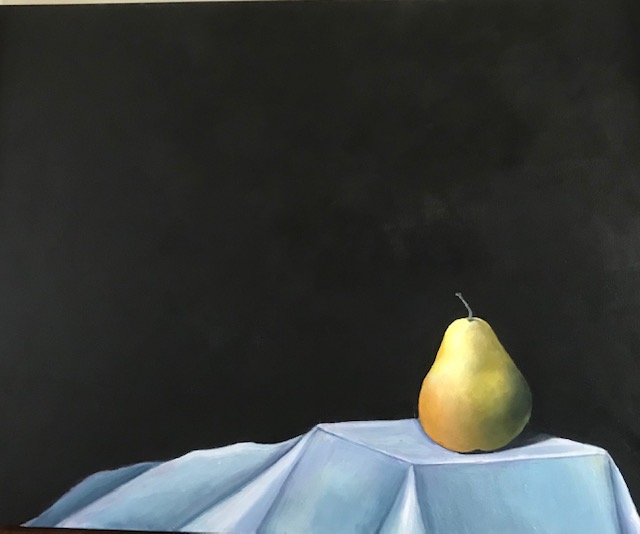 And that kind of simple subject matter is the kind of thing that sparks inspiration for her, especially these days.
"In the past few years I find myself gravitating to simple subject matter – seeing the simple and enjoying the simple. It doesn't have to be a complicated and complex subject matter. My subject matter now is a single item, (like) a sky."
"Somebody mentioned to me we spend half our lives collecting things, and the other half getting rid of things. I want things to be uncluttered in my life, and I think my artwork is trying to reflect that."
She currently has pieces on display and for sale in Rutland City Hall, as well as at the Chaffee.
"I've been involved with the Chaffee since 1991," she said. "I've been on the board many times, and I feel the Chaffee has given us local artists exposure, and immense learning opportunities over the years."
"The Chaffee is a very important part of our city. It's an important (way) for people to explore their creativity – everybody has creativity – and the Chaffee is an ideal place to tap into it."
To see Karen's and other artist members' work on display, visit the Chaffee at 16 South Main Street in Rutland, or visit the website at www.chaffeeartcenter.org
Reprint with permission only. Contact: [email protected]
---