Chaffee's June Artist of the Month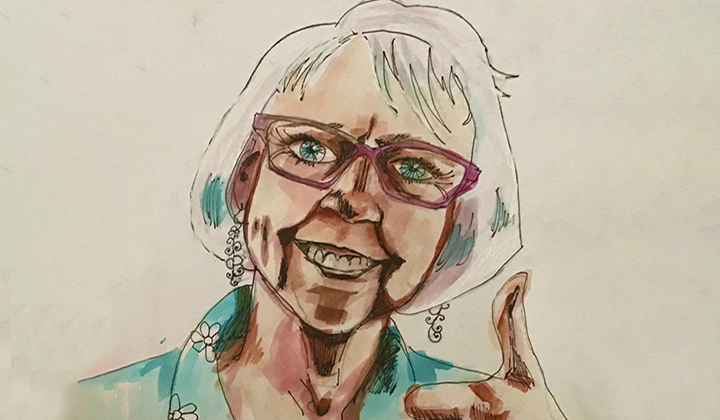 When a painting is working out it is because the colors and values and composition are telling a story about our existence as humans.
That thought comes from Mendon artist Christine Holzschuh, "Painter of Fun and Figures, and Colorful Contemporary Oil Paintings," at her own Moon Brook Studio, and she's our Artist of the Month.
"I am an artist at heart," she says in her artist statement. "It took a long time for me to figure out what that meant."
She took her first oil painting workshop in 2010, and was instantly hooked. Her work today is the result of "a cornucopia of workshops, college classes, reading, and a ton of practice."
"My mother taught me the most important skill, which is how to look and see beauty around me," she said. "I have learned that joy is the motivator in my work."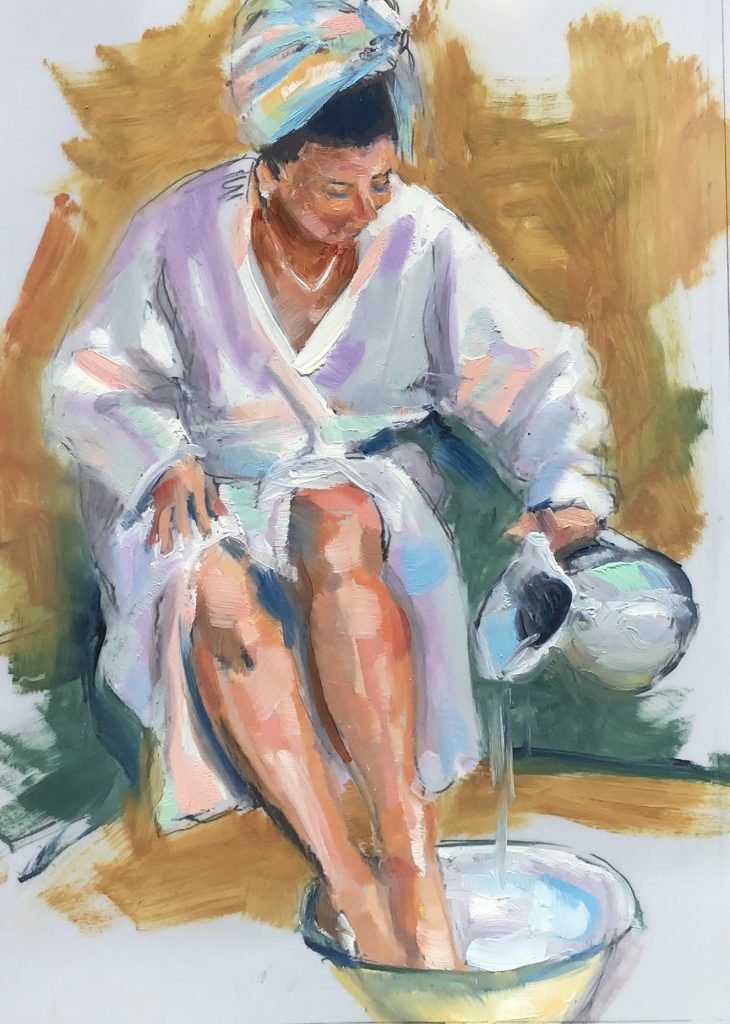 Below is a short Q and A with the artist.
How did you first get interested in art?
As long as I can remember I have wanted to be an artist. My mother was an artist and was very encouraging to me. Most importantly she taught me to see the world in its beauty. As an adult I had the privilege of painting and attending a professional workshop with her. To keep me busy as a child, she would have me draw. I probably did my first self portrait, looking in a mirror, when I was 4 or 5. I continued to be interested in artistic creativity, but didn't get serious about producing and selling art until about a decade ago.
What mediums do you work in?
Mostly I work in watercolor and oil. Watercolor is new to me. I use it mostly for journaling. I have been painting in oil about 10 years working almost everyday. I love to paint people, so life drawing has been an important part of my artistic development. I especially like to paint people in motion (like acrobats or children playing) but I do portraits as well. I also like landscapes, still lifes, and flowers. Sometimes I paint animals.
Do you have a process for creating a piece?
I sketch it out before I paint. In oil I start with a very loose painting with transparent paints, darker than the finished piece will be. Then I clean up my palette and add an opaque layer which mixes with the transparents. That is how I get clear, bright colors. I frequently paint from photos but I also love plein air. Usually I paint alla prima, but I am trying to allow myself to come back later and work on it.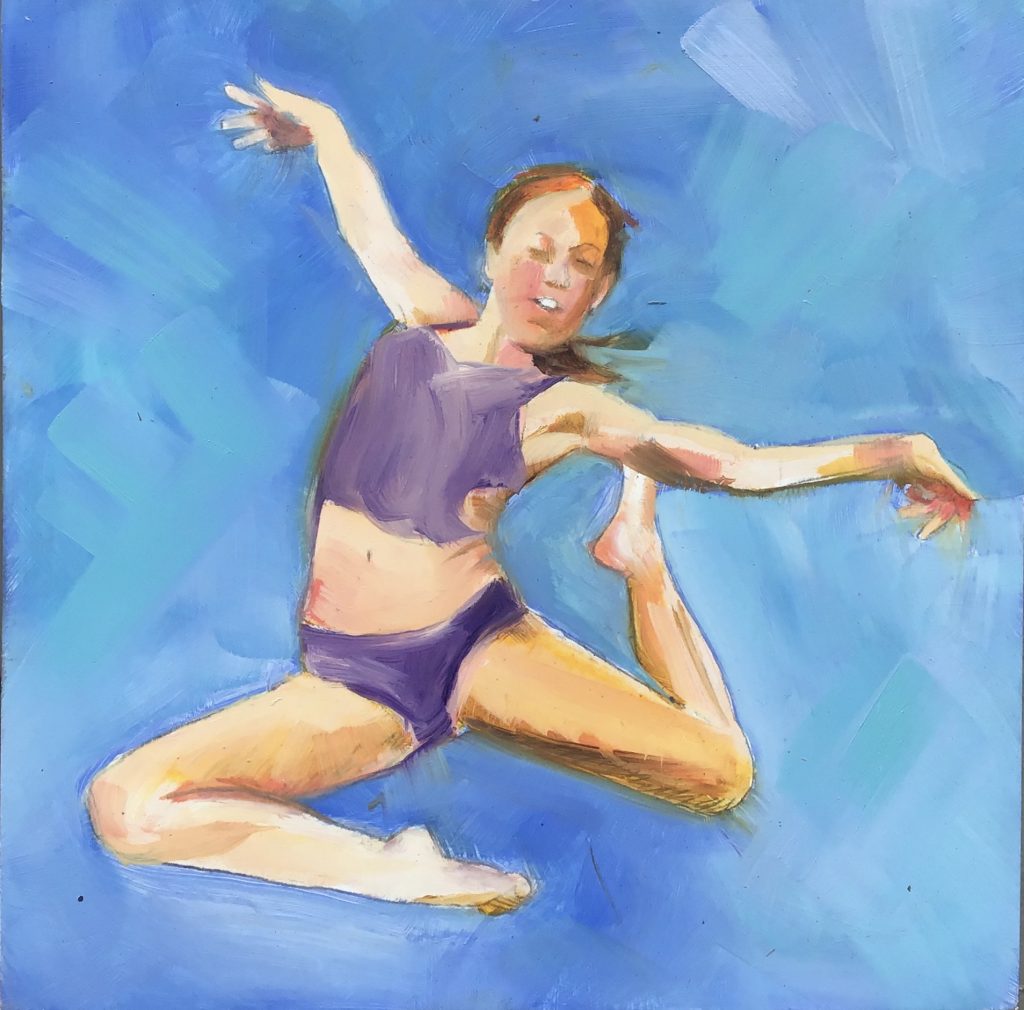 What has your experience been like of joining the Chaffee as a member?
I have enjoyed getting to know other artists, working collaboratively on projects, participating in shows and also teaching classes. The Chaffee is a vital part of our community and I really want to be part of it thriving and being the center of creativity in the area, especially for painting.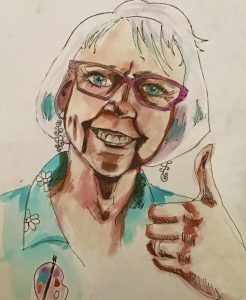 How have you been, creatively, since the pandemic?
Being serious about the craft of painting has taught me discipline and the importance of being able to spend long hours alone working hard. I have come to appreciate that to do it well I have to do it often, so I go to the studio every day and have learned to just start working and know I will get better with practice. I have done thousands of paintings in the last decade. This has served me well during the pandemic because the habits were already established. Also, painting is a kind of meditation for me. I don't mean I am all relaxed because it is hard work, but interesting things happen during that work that change the way I feel about living.
I love painting "pretty pictures" not just for decoration, but I paint from my heart and I want others to be lifted up when they view my paintings.  Interestingly I have sold a lot of paintings during this time.  I think that is because others want that bit of beauty in their lives.  The paintings I own from other artists do that for me.  I look at them and it stirs my heart.
Reprint with permission only. Contact: [email protected]
---