Chaffee's May Artist of the Month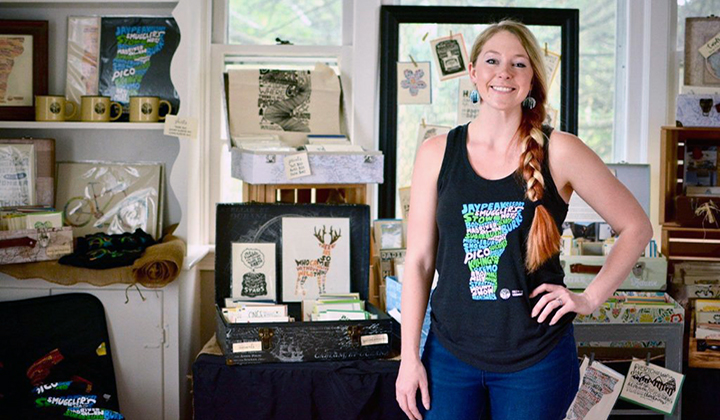 There's an old quote that the function of art (is) to renew our perception, and Chaffee artist of the month Colleen Wilcox has a body of work that epitomizes that idea, with a unique spin on quotes themselves.
It might be the fun shapes that first catch your eye, or the one-of-a-kind hand-lettering, or the pop of color. Colleen uses quotes that inspire her, some by writers like Charles Dickens and Emerson, to create eye-catching, soul-speaking art.
One famous quote on nature was worked into the shape of a green fir tree. Another, a bird on a branch. The end product is whimsical and uplifting.
"I create hand-lettered designs out of words and transform them into cards, prints, and apparel," Colleen said by email. "My mission is to spread positivity, inspire others, and rekindle a love for nature with artfully lettered and encouraging words."
"I start with a quote or phrase that really resonates with me," she said. "Then I sketch it out on a piece of paper. Next, I will hand-letter it with ink, add detail, and digitize the artwork to add color and resize it to print on cards, prints, stickers and more."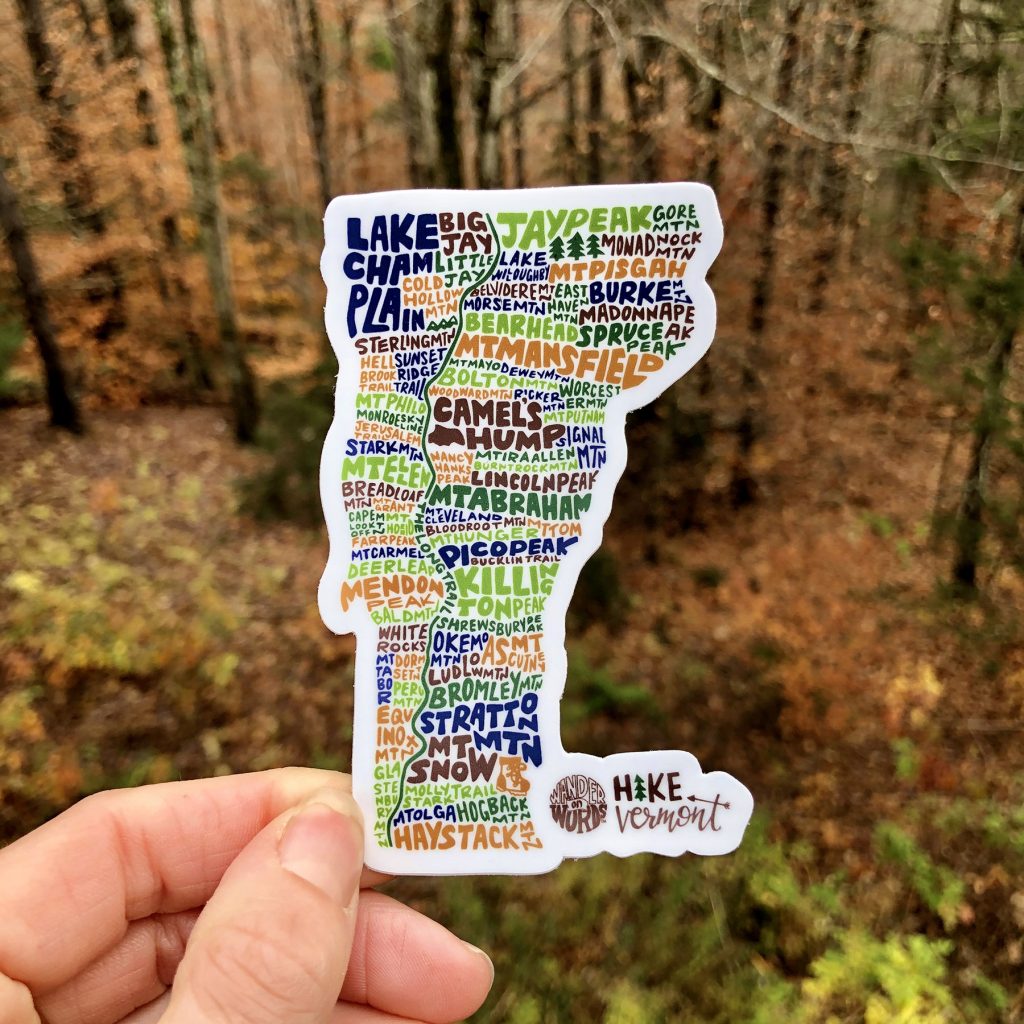 "My mediums are simply blank sheets of paper, pencils, micron pens, and sharpies. I also utilize digital software such as Adobe Illustrator to add color and tweak my artwork."
But she also has a Bachelor's in Fine Art Photography, and taking photos is one of her favorite pastimes. Examples on her website capture the same bond with color – an orange tree against a mauve wall in the Middle East; a black cobra sitting coiled on a red Moroccan rug, listening attentively to a snake charmer sitting cross-legged, not three feet away.
Colleen and her husband, Reed, love to travel and the images of their adventures on her website include her time spent working in Yellowstone National Park, and her adventures throughout New England.
She first got involved with the Chaffee five years ago in 2015 with Art in the Park, which she says continues to be one of her favorite shows.
"I have met some of my best friends through my involvement with Art in the Park, and am so grateful that the Chaffee brought us together," Colleen said. "I've taught a lettering class which helped expand my art offerings in new ways, and I look forward to being a featured artist in a show later this year!"
Reprint with permission only. Contact: [email protected]
---