Chaffee's April Artist of the Month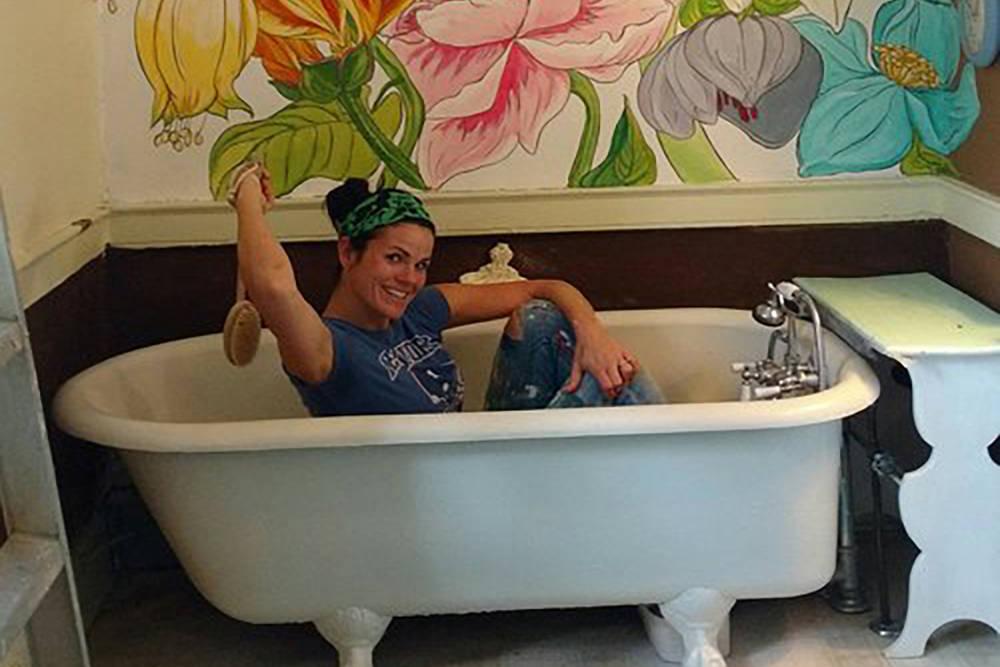 There's a good chance you're already a fan of Kathryn Wiegers art, without even knowing it.
The mother of five (!) is responsible for many of the heartwarming murals on the brick buildings downtown, and as a juried member, her latest piece is proudly on display outside the Chaffee Art Center right now.
Standing more than five feet tall near one of the busiest intersections of Route 7, Wiegers "Thank you" mural is an ode to medical and grocery store employees during this time. It's a take on the iconic image of Rosie the Riveter, now wearing a face mask with the Superman "S" on it, and rubber gloves.
"I did the painting for the Covid19 essential workers," Wiegers said. "It symbolizes the essential workers stepping up at this time, their strength in that. The Superman mask, the heroism of it. The 802 tattoo, Vermont pride."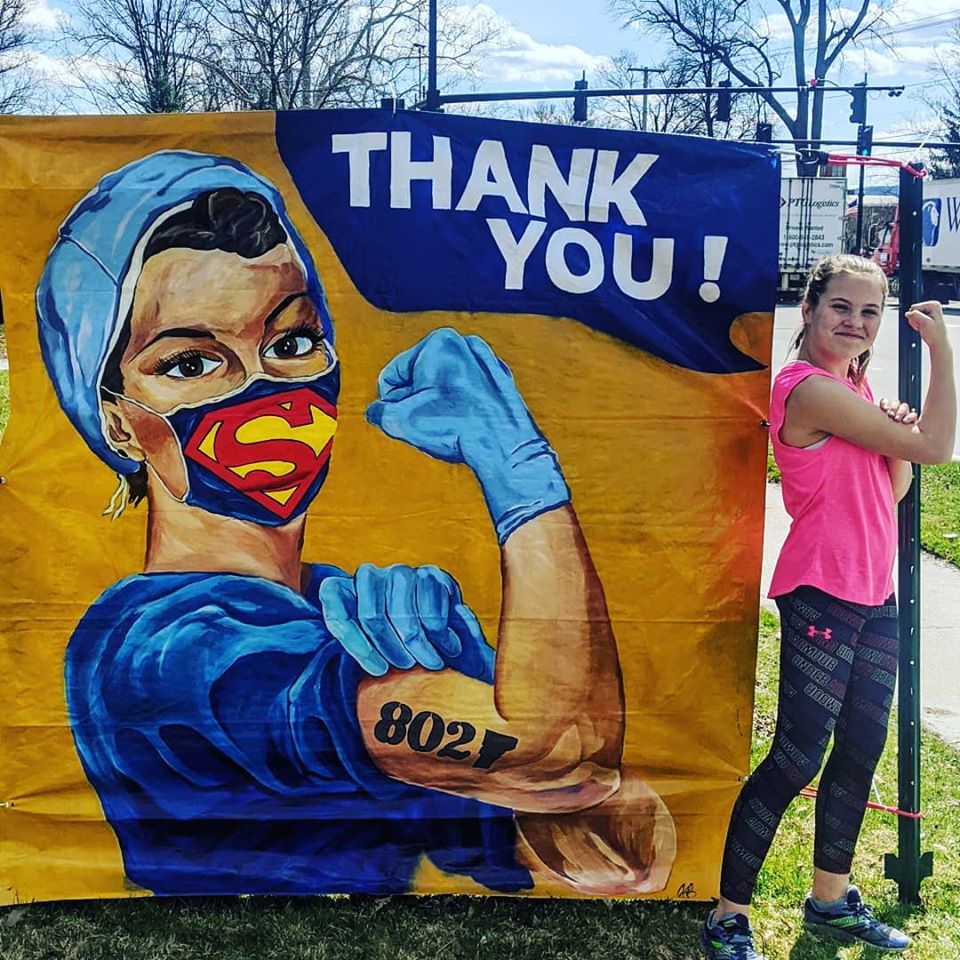 Wiegers is a transplant from Hagerstown, MD but she has lived in Vermont for 17 years. She received a BA in Natural Science from the University of Castleton, but made money on the side painting murals back then.
"Painting murals is my passion," she says in her Artist Statement. "I grew up painting on walls in my home as a kid, and ever since, the sight of a primed white wall is something that I get very excited about."

"Finding the right subject to paint is the largest and most important process for me," she says. "I pour through photos, books and magazines, until I find a subject that inspires me and that grabs my attention."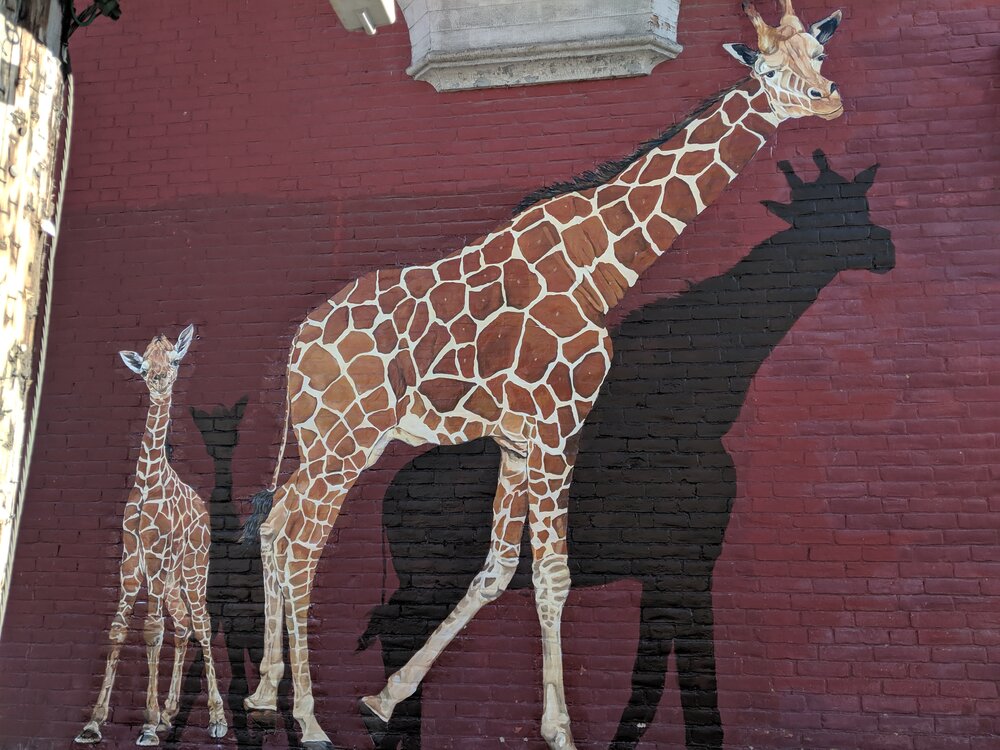 To create something on such a large scale, she says she "grids (the) design into 4'x8′ segments, that when all put together will make up the final mural. I then begin going up and down a ladder painting the first panel using a specially designed easel, which can allow me to paint more than one panel at a time."
 
She works with both acrylics and oil paints, using oils for the more dramatic paintings because, "for me, oil paints are rich and full of character."
 
"In my artwork, I try and display the world around us in a unique, and what I hope to be an intense way," Wiegers said. "All the beauty and details in life, from a single blade of grass to the deep wrinkles in a face … can speak volumes and yet are so often passed by. In painting these subjects in a large medium there is a great deal more brought to attention. This is what I love to do."
Reprint with permission only. Contact: [email protected]
---