Chaffee's Artist of the Month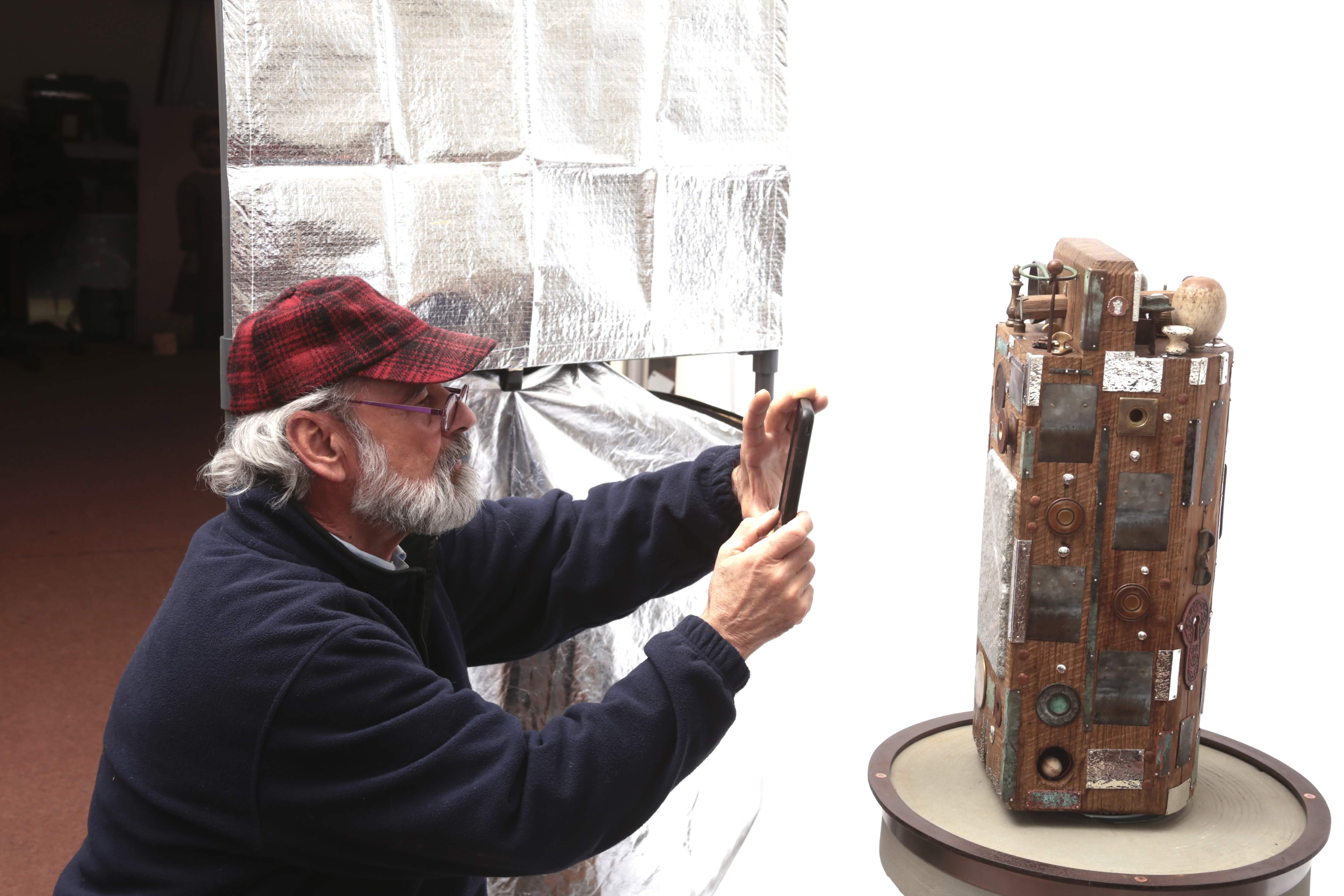 It's not unusual to find Jack Metzger in unusual places.
Warehouses and jam-packed barns; attics, cellars, and salvage yards – like the old saying one man's trash is another man's treasure, Jack's unique artwork embraces the discarded, the uncommon, the random.
"Items, broken, lost and forgotten, become my art," Jack explained.
"People ask me, how do you get ideas," he said by phone from his home in Cambridge, New York last week. "I've been treasure hunting since I was six years old. I have a lot of artifacts and relics that don't support themselves that well, but put them together and they all kind of support each other and become whole again."
"It's like a metaphor for life, we've all been abused, abandoned, lost, and you take bits and pieces of our lives and try to pull the good stuff together."
The result is an intriguing body of work of sculptures and photographs, which have been on display in galleries in New York and Vermont.
Jack is the Chaffee's featured artist of the month, and his work is currently on display upstairs at the mansion alongside other artist members.

"Many of the things that I save have been broken and forgotten, and these eventually become my art," his artist statement says. "Long before I considered that these found objects could be turned into something new, I was fascinated by what they might have been."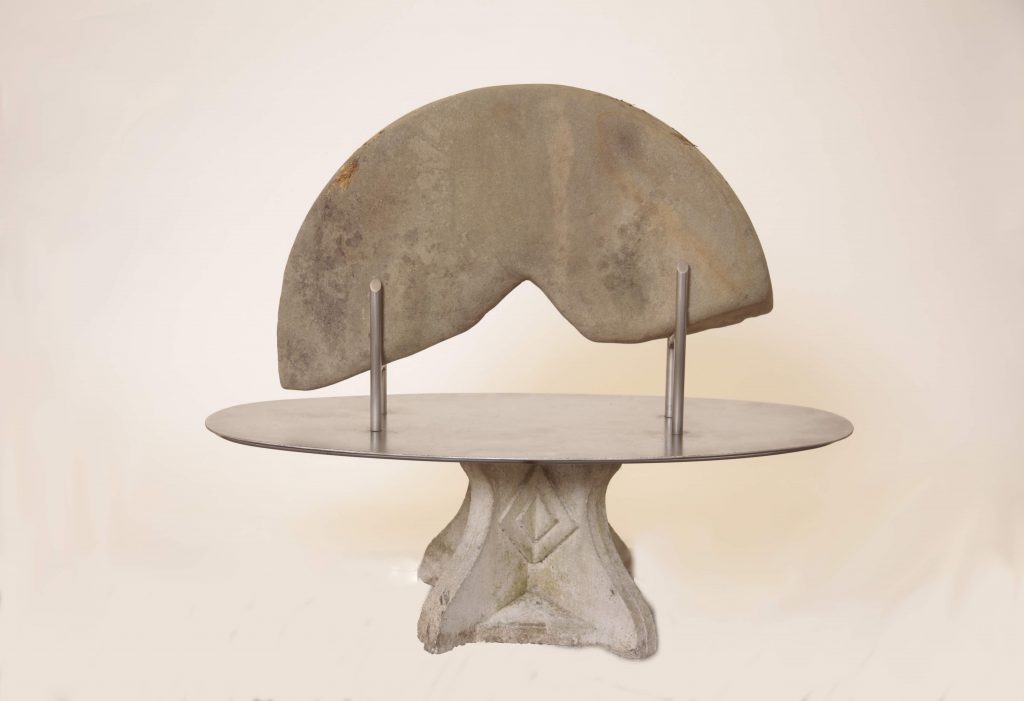 That interest has been with him all his life, sparked at age six when he would explore the never-ending woods behind his house. And it spilled over into the rest of his life. As proprietor of Jack's Outback in Cambridge, N.Y., he has owned and operated the antiques and collectibles curiosity shop since 1992.
"I've been collecting all my life. It's kind of a 24-7 deal," Jack said. "It's a lifestyle, kind of who I am, and I've been doing this all my life."
But it also runs in his family.
"My family had a building business that started in the 1800s. My grandfather's big warehouse out back was filled with old stuff that he and my father would salvage and re-use. So they were scavengers, too. Old doors or beautiful old windows."
Whenever his grandfather was on the job site he'd ask the workers, Where's Jack? Jack's out back, they'd answer. He was always in the old buildings out back checking out all the cool stuff that was left behind. The name stuck, and it's what he called his antique shop.
"There's a quote that says art saves lives. I can really see that now," Jack said. "It's the only time in my life where I feel like I'm living in the present moment."
"There is something special about putting pieces, each with a unique history, together," he said. "I hope to uplift people with my work. Life never turns out like you think it will. Sometimes we feel broken, worthless, and without value, and something or someone comes along to help us remember that although life may go differently than planned, it has not diminished us: it has made us better."
Reprint with permission only. Contact: [email protected]
---