Chaffee Artist of the Month: Susan Wacker-Donle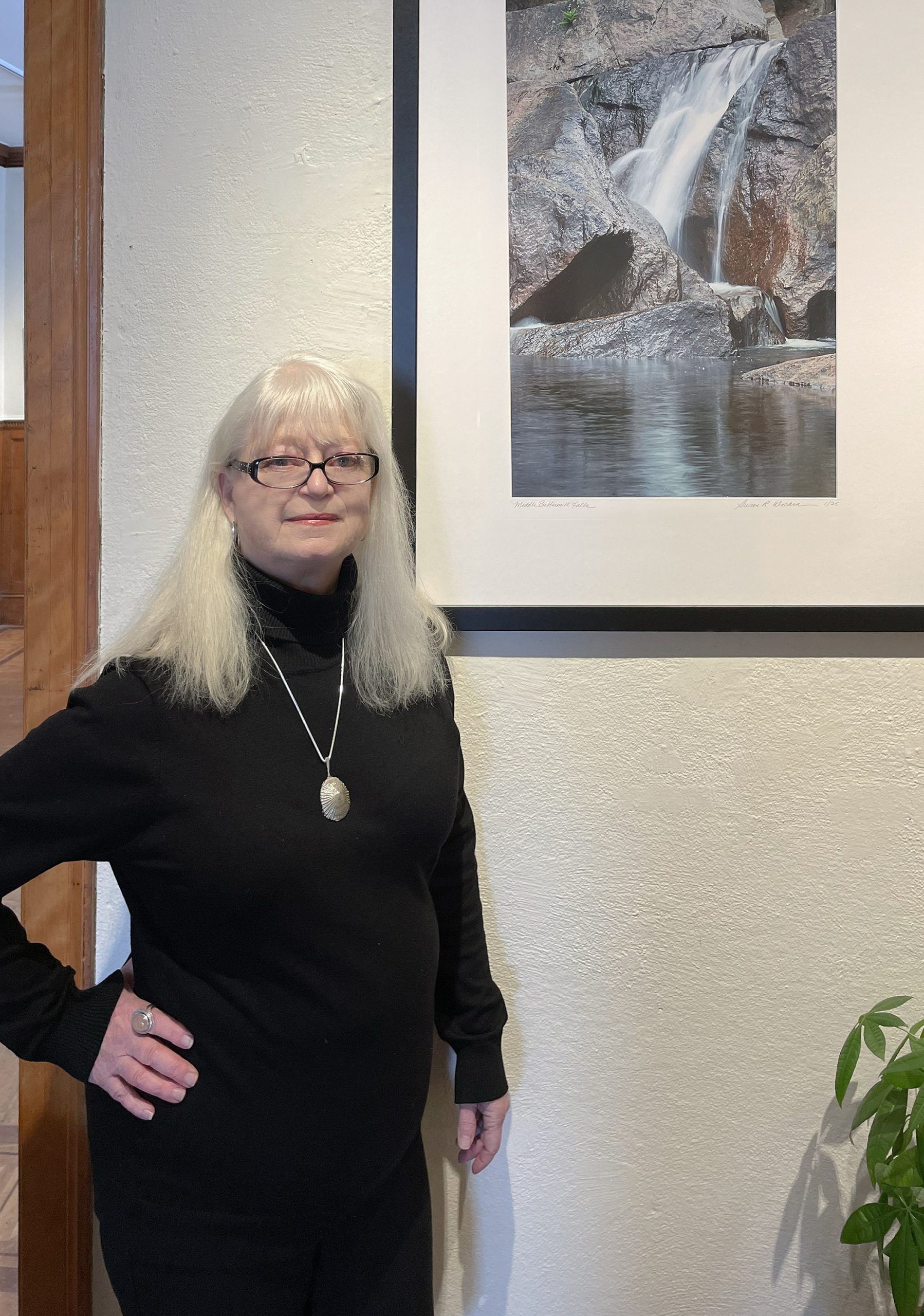 When asked what she does, Susan Wacker-Donle says: "I am a multi-dimensional, multi-medium creative:
Creative Director by profession
Graphic Designer by trade
Photographer and Glass Designer by passion."
Susan grew up in New Jersey, fascinated by, and finding sanctuary in, art. With a grandfather who was a watercolorist and a mother who was a crafter, Susan was encouraged in her own creativity as she pursued drawing and painting.
Susan earned her Bachelor of Fine Arts degree in Communications Design at New York's Pratt Institute — where she gained a great love for Photography, and decided to minor in it.
Susan pursued a successful career as a professional art director for the fashion and beauty industries. You may well have some of her award-winning work in your home — including fragrance packaging for the likes of Elizabeth Taylor ("White Diamonds" and others in the Fragrant Jewel Collection) and Karl Lagerfeld ("Sun Moon Stars"), or many other products from Elizabeth Arden, L'Oreal USA, P& G Beauty-Gillette, or Jennifer Aniston's Living Proof hair care line.
Susan's work within the fragrance industry included bottle design, which cultivated her love of working with glass. As part of her home-based SRW Design Studio, she now creates custom fused glass ornaments, tableware, and artistic pieces.
Susan says of her photography: "Composition and lighting are the foundation and framework for each image. I compose in the viewfinder using very little cropping, if any, for the final print. Retouching is kept to a minimum …. My aim is to create images that you can walk into to experience that captured moment in time."
Working in both black and white and in color, she focuses primarily on Vermont in its various seasons, scenes from the Jersey Shore, and details of street art in Boston and New York City.
Currently a member of the Chaffee's Board of Directors, Susan first exhibited her photography here in 2004, as she had been coming to the region regularly, even serving as Vice President of the Board of Directors of the Killington Arts Guild a decade ago.
But perhaps the deciding factor in her permanent retirement to Vermont in 2019 was a fateful day on the slopes of Killington in the early 2000's, when she met Ed Donle, who shared her love of this area. They have been married almost twenty years, and now make their home in Pittsfield.
---