Reopening Soon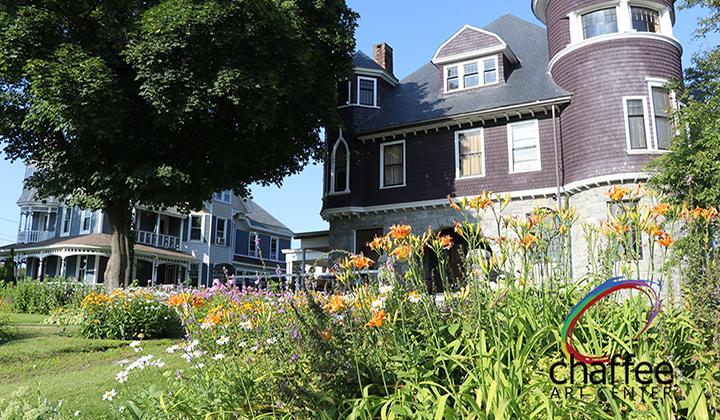 At the Chaffee Art Center, we are preparing to reopen in a few weeks. It will be a phased process as we navigate the restrictions and recommendations when dealing with the corona virus with a focus on keeping everyone safe.
This period of closure has allowed time to "re-imagine" the Chaffee…to look at things from different views, and to create new, exciting, fun programming and enhanced services.

One of which celebrates family and greatest-of-all-time Dad's! There are two options to purchase for a creative and fun DIY gift for all those great Dads and Granddads out there! Make a "Smash Kit" ($20) out of permastone and put a hidden gift card or surprise inside such as CHAFFEE BUCK$ or a membership.
The "Trucker Hat Kit" ($30) comes with two trucker hats and fabric pens to design one for Dad with a matching one for you, or you can do the project together for some one-on-one time! Be sure to email us a photo of your finished project so we can share on social media. All Kits come complete in a gift bag with everything you will need to create your unique gift. Go to http://chaffeeartcenter.square.site/ or email [email protected] to place your order. Deadline to order is June 15th. Curbside pick-up will be at the Chaffee on Thursday, June 18th from 7:30am to 10am (Enter parking lot from East Center Street, drive through the Porte cochere side entrance). Delivery within Rutland City can be added on for $5, and will be on June 18th from Noon to 3pm.

The Chaffee is celebrating 59 years as a community art center. We are proud to continue to enrich lives through the arts by offering cultural exhibits and educational programming in our 1890's historic mansion that offers a gathering place for individuals to special events, with a glimpse at history and what life was like in that time. Your support has never been more important and truly needed as the Chaffee, like so many others, fights to remain a vital resource in our community.

Keep checking out www.chaffeeartcenter.org and Chaffee's Facebook page for details on our NEW Online Gallery and online Gallery Shoppe that will feature juried artists handmade pieces such as jewelry, pottery, carvings, books, masks, smaller art pieces and more. More NEW additions to follow! We look forward to seeing you soon!

Sherri Birkheimer Rooker, Executive Director
Chaffee Art Center, Your Center for Creativity
---