Featured Artist: Heather Wilson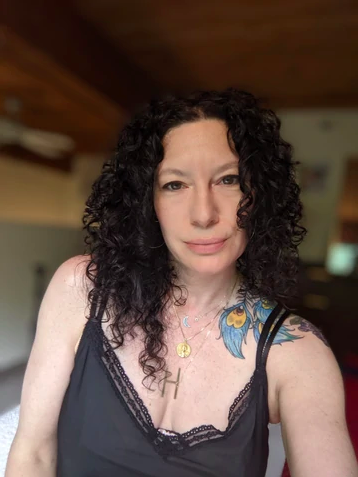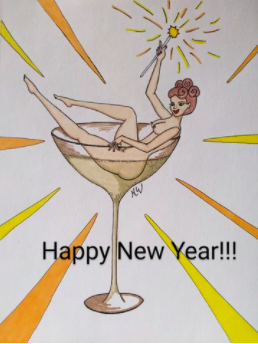 Heather is a self-taught artist who studied theatre for many years and worked as a professional actor and costume designer prior to honing her skills as a visual artist. It was while working in the theatre that Heather developed her love for fashion: pretty, sexy things, and old-school glamour. It comes as no surprise that she loves pinups.
She began doodling her own pinups years ago in college, while bored to tears in philosophy class. Finding fishnet stockings much more exciting than Socrates, she spent more and more time doodling, until she had a notebook full.
These were hidden away for several years while Heather focused on performance art. But as time went by, she returned to her pinups. She took out her old doodles and began revamping many of them. From there, her work just flourished.
Heather adores being a woman and truly embraces femininity. Her boudoir features lots of lingerie, sequins, stockings, and lipstick along with many pieces of vintage clothing, some acquired recently and others left over from her theatre days. And of course, her own original pinups feature on her boudoir walls. Heather loves the idea of capturing people going through their daily beauty routines, the tasks we often take for granted but which create each individual's own mystery: Applying makeup. Doing up our hair. Putting on our fishnet stockings and getting the seams just so.
Today's modern fast-paced world leaves little time for indulging in such rituals. Heather chooses to honor them with her pinups.
In addition to being an artist, Heather is also a Registered Nurse who loves to give back. To that end, Bombshell-Art hosts fundraisers throughout the year and donates at least 10% of all profits to local and national charities.
Wilson's work will be on display January 14 until February 25. Visit her website at: www.bombshell-art.com
---