Chaffee's January Artist of the Month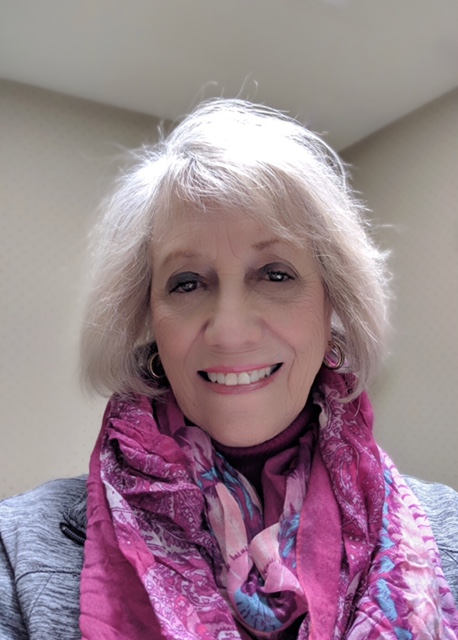 Of all the places artist Edith Hiller has been in her life, there's still one more to cross off her list.
"I want to go to Hawaii," she said by phone recently. "Someday I hope to go there."
But she's been a world traveler all her life and those influences can be seen in her artwork – particularly the colors.
"I was born in Indonesia," she said. "In '41, and after the war I went to Australia, then came back to Indonesia, and then (spent) 13 years in Holland, and then I came by myself to the states."
She lived in Arkansas for almost a decade, where she met her husband, dentist Robert Hiller. They married and moved to Rutland.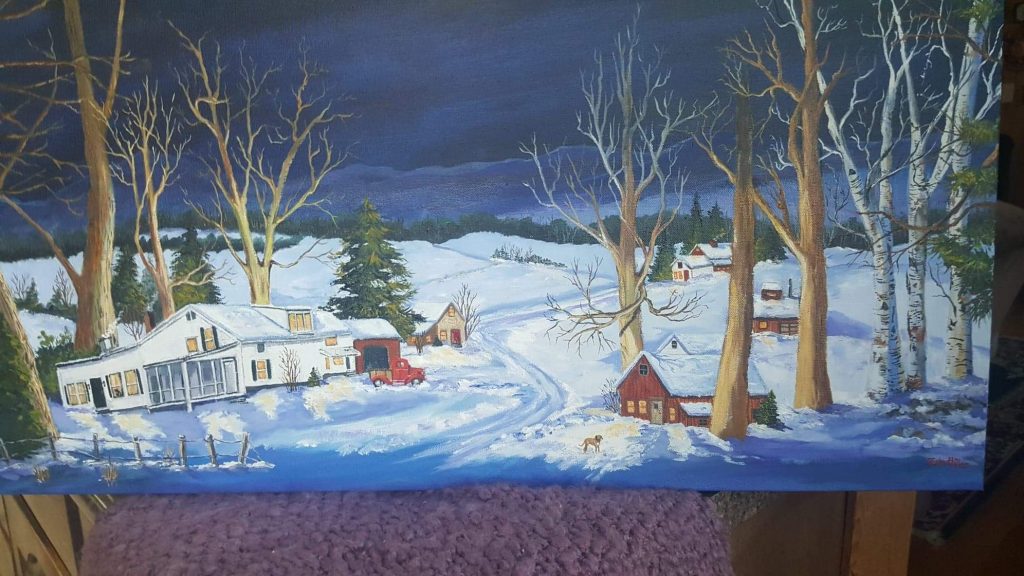 Years ago when a family friend noticed a painting hanging at her home and asked who did it, Hiller's husband said, 'Edith, when she was 11.' The guest asked her, 'Are you painting still?' She admitted not as much, it can be expensive. He put down a blank check for incentive, and encouraged her to start again. She didn't take the check, but the encouragement was enough to inspire her to paint again. "The first painting I did I gave to them because they got me to start again," she said.
Still life, scenery, animals, some portraits – the subject of her paintings ranges, but the unifying force in all of them is color.
"Ever since I was a young girl I loved coloring," she said. "Colors intrigue me, painting relaxes me and gives me peace. I forget what is going on around me. I can sit and paint for hours. I like to put lots of detail into my work."
"I like to paint snow, even though I hate snow," she said and laughed. "But I like the colors, the bluish and lavender tones."
She works mostly in oils, sometimes acrylics, and got involved with the Chaffee many years ago, exhibiting in Art in the Park, volunteering, and helping on the board. "I think of the Chaffee as a great place for people to relax and enjoy beautiful art. There is so much talent in this area. I feel I can always learn from other artists works."
Her business Creative Designs by Edith Hiller features fine art and hand painted items such as boxes, staves, and memorabilia, and at one point she made and sold over 100 children's Adirondack chairs.
Today, she has work at the Chaffee, in some of the downtown window-fronts, and at Timco Jewelers in Rutland. She has also ventured out to show and sell work in other galleries including some in Europe.
"I enjoy painting and going to galleries, seeing other people's paintings. I always learn from them, you always pick up something," she said. "They do something a little different and you pick it up and go back to your own style and use whatever you saw a little bit into it. I really love to paint, it gives me calm. I sit there for hours and forget about (everything)."
---