22 Questions With Mareva Millarc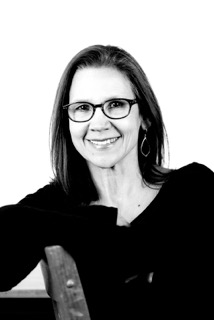 1. Name: Mareva Millarc
2. Age: 65
3. Hometown: Middletown Springs, VT
4. How would you describe yourself in three words? Creative, sensitive, compassionate.
5. What's something not a lot of people know about you? I was born in Hollywood, California.
6. How do you start your day? I start my day by sitting on the love seat with Peter (coffee in hand) while we talk about the new day
7. What's the most adventurous thing you've done in your life? Married at 17!
8. What's your favorite food? Anything Italian.
9. Do you have a day job? Yes, making artwork.
10. What medium do you work in? Oil, acrylic, ink, charcoal
11. Why this medium? Oil is my favorite and I love it because of its depth of color, buttery consistency and … oh it smells so good!
12. What inspired you / how did it start? My father was a painter. When I was a kid, and throughout my life I used to look at one of my dad's pieces hanging on the wall. I wanted to paint like him. One day my mom asked when I was going to start painting. That was it!
13. Do you have a process for creating? Yes. If it's a blank canvas, I dip my brush in dark paint and make initial marks with a long handle brush, covering the entire surface. If I'm painting over an old piece, I turn it upside down, keep the interesting shapes, obliterate the rest and continue from there.
14. When are you the most inspired / what's your favorite time of day to work? I'm mostly inspired once the painting is under way; when its shapes, colors and feel begin to emerge. My favorite time is late afternoon and nighttime.
15. Which artists inspire you? Arshile Gorky, William Millarc (my father)
16. What do you listen to when you work? I begin with Classical music, then Jazz or Blues as the painting mood dictates.
17. What are your thoughts on being an artist in Rutland? There's always something going on in the Rutland art scene. If there isn't an exhibit at the time, there are buildings available to hang work for all to see.
18. What's your earliest memory of making art in Rutland? I moved to Vermont in 2007 and the earliest memories are of my first solo show at Art and Antiques on Center; plus another show with Peter called Oil and Water at The Chaffee Art Center.
19. Why do you think artists are attracted to Rutland? Rutland is a vibrant city that offers different artistic opportunities for painters, sculptors, etc, to exhibit their work. Rutland's location is also ideal.
20. Which arts organizations in town are you involved with and how has it impacted you? I have participated in Art in the Park, and exhibited at Castleton University, 77 Gallery and several other art shows.
21. What's your favorite art exhibit/project you've seen in Rutland? Art in the Park, and the Alley Gallery exhibits.
22. What would you like to see for the future of the arts in Rutland? I'd like to see a printing (not the gel type) workshop.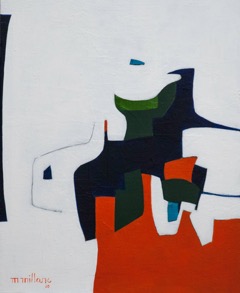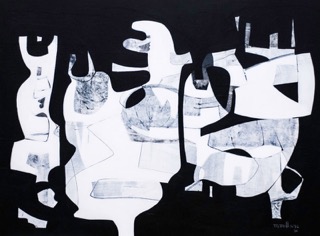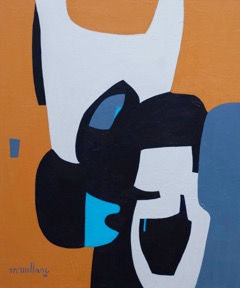 Click to view all the "22 Questions With" artists. Check back regularly for more!
Reprint with permission only. Contact: [email protected]
---