22 Questions with Bill Ramage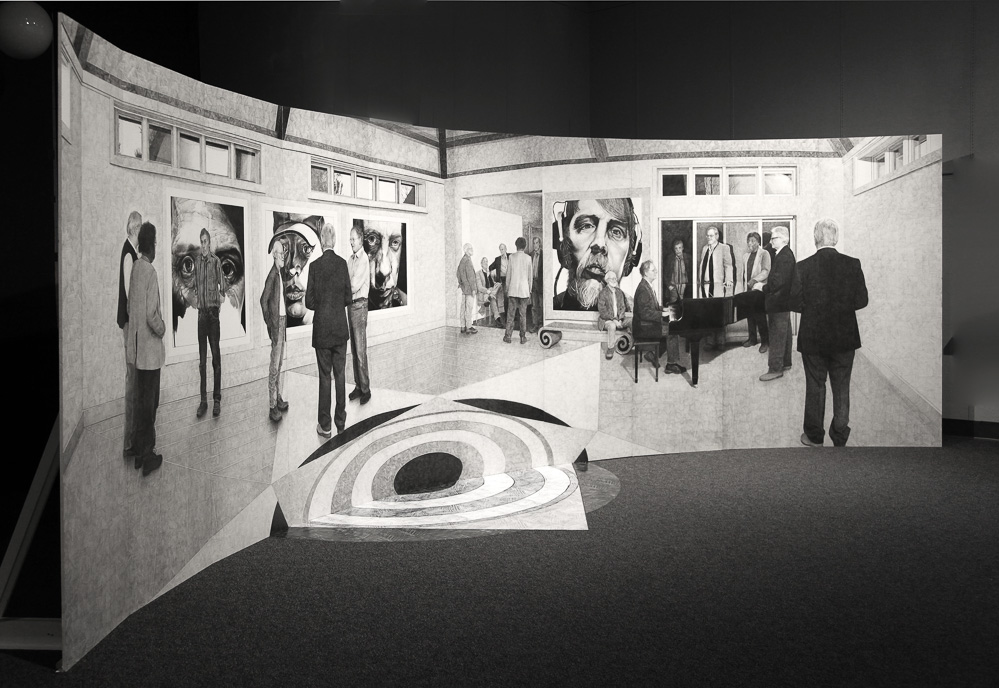 1. Name: Bill Ramage
2. Age: 78
3. Hometown: My family moved a lot. I'm not from anywhere in particular.
4. How would you describe yourself in three words? Quixotic, quixotic, quixotic
5. What's something not a lot of people know about you? I am a dour introvert
6. How do you start your day? I usually get up before 3:00am and with a cup of coffee, I sit in the dark for about two hour and think, allowing the thoughts to wander, then scrutinize any ideas those thoughts encountered. I actually call it 'the think thing.'
7. What's the most adventurous thing you've done in your life? I spent the entire summer (three months) of 1970 on a motorcycle. I rode my BMW R60 zig-zagging the map to Seattle, then to LA, and back again.
8. What's your favorite food? Pizza
9. Do you have a day job? I'm retired, meaning, at long last, I'm a full-time artist
10. What medium do you work in? Mostly I draw
11. Why this medium? I can't paint
12. What inspired you / how did it start? I never wanted to do anything else
13. Do you have a process for creating? I just make things
14. When are you the most inspired / what's your favorite time of day to work? The morning
15. Which artists inspire you? All of them (art history)
16. What do you listen to when you work? VPR Classical
17. What are your thoughts on being an artist in Rutland? It works for me
18. What's your earliest memory of making art in Rutland? Movieland
19. Why do you think artists are attracted to Rutland? I don't know. I came to Rutland in '71 because there were no fast-food restaurants in Rutland in 1971.
20. Which arts organizations in town are you involved with and how has it impacted you? I used to be involved it ART 77
21. What's your favorite art exhibit/project you've seen in Rutland? The 70+ exhibition at the 77 Gallery at 77 Grove Street
22. What would you like to see for the future of the arts in Rutland? To become an inland Provincetown.

Click to view all the "22 Questions With" artists. Check back regularly for more!
Reprint with permission only. Contact: [email protected]
---