Painting at the Chaffee … Please Volunteer!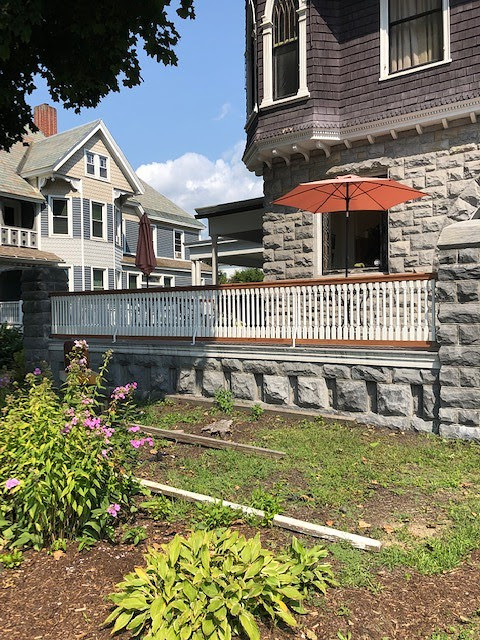 We need to prime and paint the NEW PORCH RAILING AND BALUSTERS!
Plus, the porch floor with new replacement boards.
Thanks to Dave Fucci and everyone who helped to get all of this done!
GE Volunteers were kind enough to paint the flooring, handicap ramp and railing up to the side door of the mansion. But, they are unable to do the rest of the porch at this time.
Can you help on October 16 & 17?
(We can start as early at 8:30am and go to 4pm depending on volunteers)
An hour or two would be a huge help!
Please call or email to let us know.
802-775-0356
[email protected]
---