Images of Our World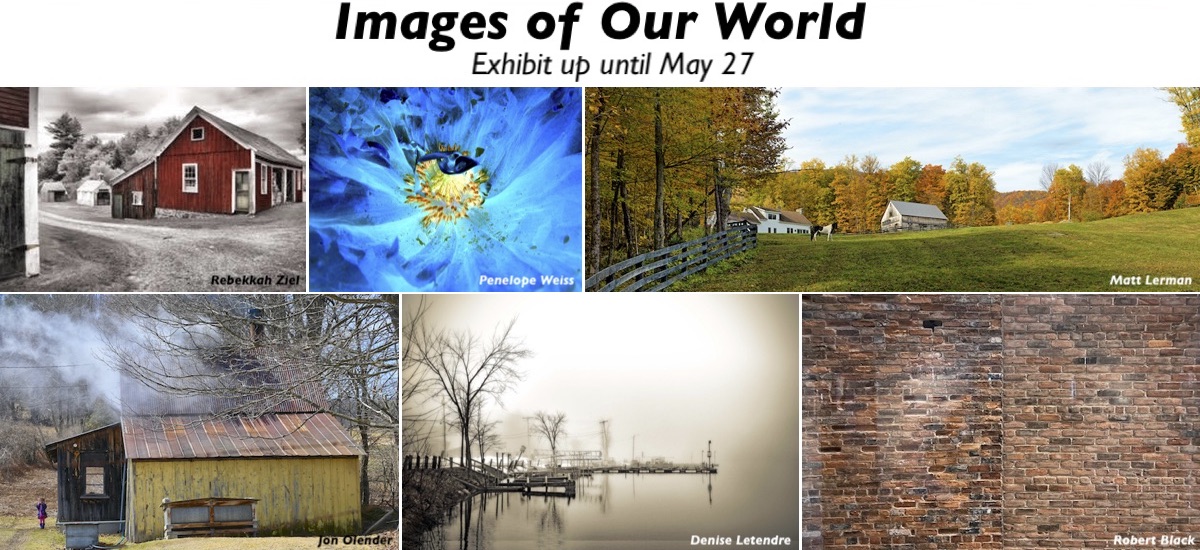 The Chaffee Art Center, Your Center for Creativity, invites the community to view our Photography Exhibit & Amateur Photo Contest "Images of our World". There is no charge for admittance. A donation would be greatly appreciated.
The Exhibit features the work of many talented photographers. Rebekkah Ziel has a solo gallery showcasing her photography. There are also 5 feature walls by the following photographers: Robert Black, Matt Lerman, Denise Letendre, Jon Olender and Penelope Weiss.
Chaffee artist members have work on display and for sale throughout the mansion, as well as in the Gallery Shoppe that is filled with handmade treasures and gift ideas for any occasion, or even for yourself! This exhibit will be up until May 27th.
Also highlighted is our Annual Amateur Photo Contest with entries from all ages. People's Choice Awards will be given to the following categories: Youth 12 & under, Teen 13-18, Adult 18+. Visitors can vote until May 27.
---