Holiday Exhibit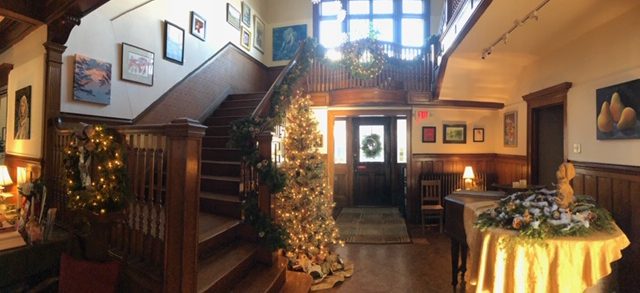 The Chaffee Art Center, Your Center for Creativity, invites the community to our Annual Holiday Exhibit Opening Reception, on Friday, November 12th from 5pm to 7pm. This is an all member show celebrating the talented artists in our communities whose works will be on display throughout our historic 1890's mansion until January 7th.
There is no charge for admittance. A mask is required.
Please plan on joining us to experience the beauty of the arts and the one-of-a-kind handmade treasures that are perfect for gifting this holiday season. Mingle with artists and the community.
And mark your calendars: Starting on November 20th, with the Gingerbread Contest Showcase Reception from Noon to 2pm, will be Gingerbread creations on display. "People's Choice" awards in various categories will also be awarded, and visitors can vote for their favorite entry until December 10th. All are invited to submit their imaginative creations.
---