HOLIDAY ARTISAN GIFT SHOW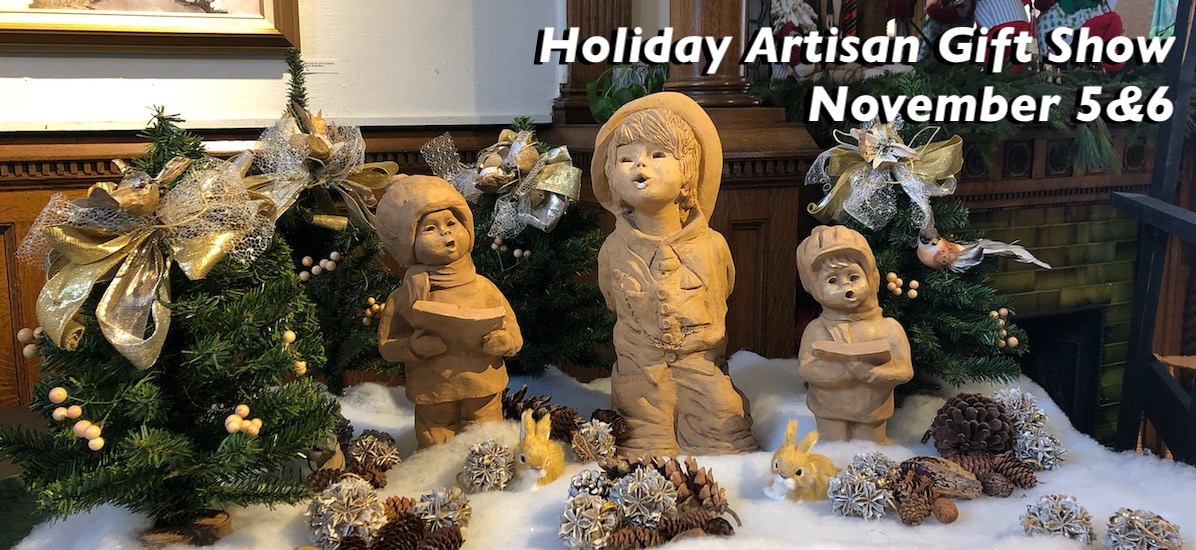 New Holiday Artisan Gift Show at the Chaffee Art Center on Friday, November 5 from 4-8pm, and Saturday, November 6 from 10am-5pm. Come shop for one-of-a-kind handmade treasures perfect for gift giving this holiday season. Masks required.
There will be unique and diverse artisan products including pottery, fine art work, quilled ornaments, jewelry, stained glass, photography, wood carvings, handwoven wool blankets, rag rugs, hand towels, caps & mittens, clay planters & dishes, greeting cards, terrariums, and more!
We are seeking exhibitors to participate. Available are 8'x4' booths with or without tables starting at $25 throughout both floors of the mansion located at 16 South Main Street, Rutland, VT. Also, booths available on the porch and outside on the lawn. Food trucks and tent spaces also available. Application deadline is Tuesday, November 2 at 5 pm. For questions on your application, contact [email protected] or call 802-775-0356. Click here for more information and registration forms.
---