Featured Artist: Helvi Abateill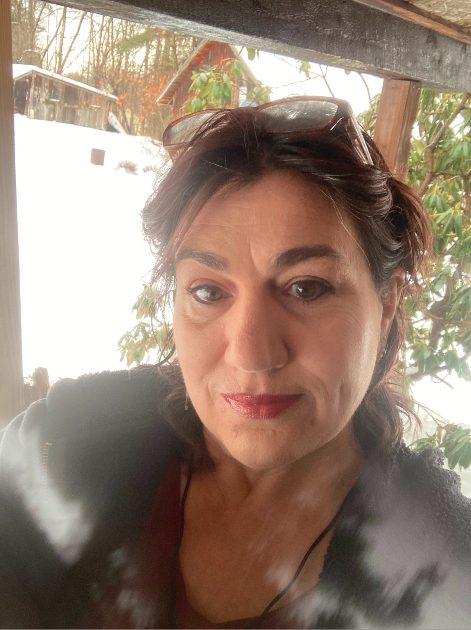 The week before Valentine's Day, the kids in Artist Helvi Abateill's current class at the Chaffee had just finished making paper. Not papier-mâché — actual paper.
Colorful squares were hanging from the walls in the upstairs classroom and kids were picking up their pieces on their way out.
"Papier-mâché is made with flour and water, it's not the same," Helvi explained. Her process involves warm water, a blender, and a waiting and drying period.
"We made them last week and they're still damp," she said.
An artist who works in many mediums, she's mostly known for her pottery, "but I do lots of things," she said. Beautiful ceramic mugs, a sweet-faced snowman sculpture, a red rooster at dawn, and a painting of a sparkly giraffe under a starry sky are just some of what she makes, and she wants to show you how to make them, too.
"That's really what it's about for me, is showing other people how to do it and seeing their 'Aha' moment when they can do it," she said. "That's why I love it."
"I took my first art class in kindergarten," Helvi said. "I was in love with the easel and painting just like most kids are, but it never went away for me."
She started offering art camps and classes around Rutland many years ago, but first, not long after graduating from UVM where she studied art, she opened her own business called Creative Space.
"I was supposed to go to college and I had no idea what to do," she said. "I (thought I'll) pick art and I'll change it when I figure out my life. I loved it, I did well, and then I couldn't understand why people would want to leave school. Now I have to go work at a real job? No I want to make this my real job."
Later she tried to juggle the business with motherhood but it got to be too much and attempts to go nonprofit didn't work out the way she hoped. But when her kids were grown she found her way back to art.
"I still wanted to do art and help other people do art," she said. "That's really what it's about for me."
Her art programs have run everywhere from schools to the rec center and the Chaffee and her classes draw dozens of kids. For one of her art camps she described it saying, "We had a blast, we'd go for a hike and look at stuff and take a little journal and draw things on the way. It's kind of like nature camp, we'd come back and make things out of stuff we'd find."
She sells her work at artist markets, the farmers market and holiday shows as well as some things in the Chaffee gift shop.
"It's all random," she said. "Everyone's like are you going to do pottery or jewelry or.. and I can't (choose), it's a little bit of all of it."
"Now I'm into resin, liquid glass. I'm just having a lot of fun making things. This afternoon I made a papier-mâché pinata heart for my daughter who's turning 10 next week."
"I get these ideas and I have to try it out," she said. "Mostly it's follow my flow. Right now in the Chaffee gift shop I have some pop sockets you can put on your phone – I resin the tops of those and paint pour so it looks like glass. Tomorrow I might want to do something else."
"I like to experiment," she said. "I try to put things together to see how they all fit, if I can make something interesting. Sometimes it doesn't work, and sometimes it does. I figure if I enjoy it somebody else might. That's kind of why I make things."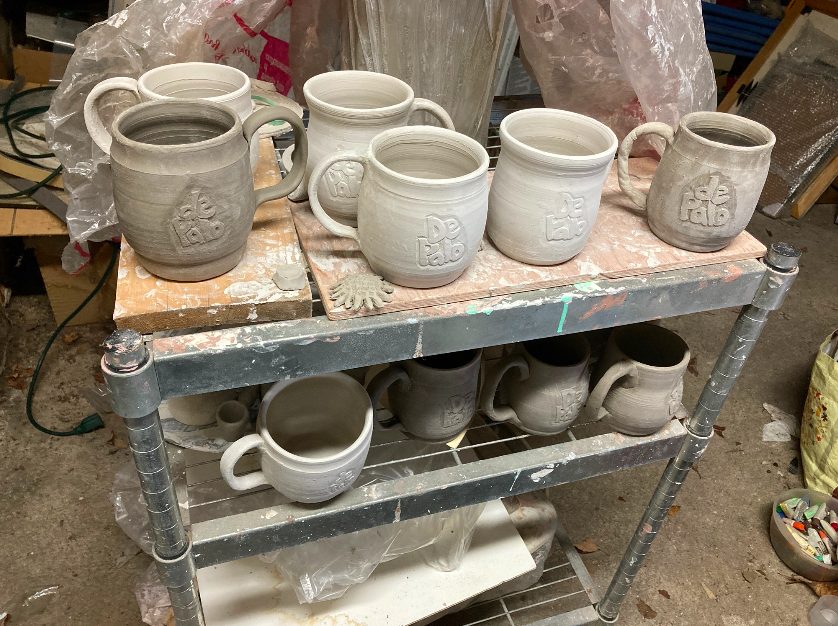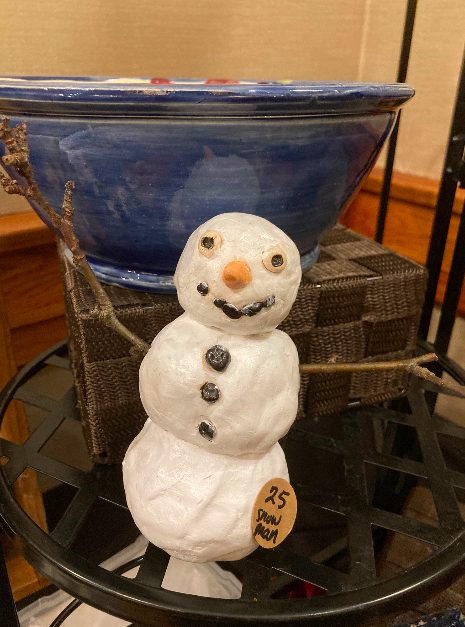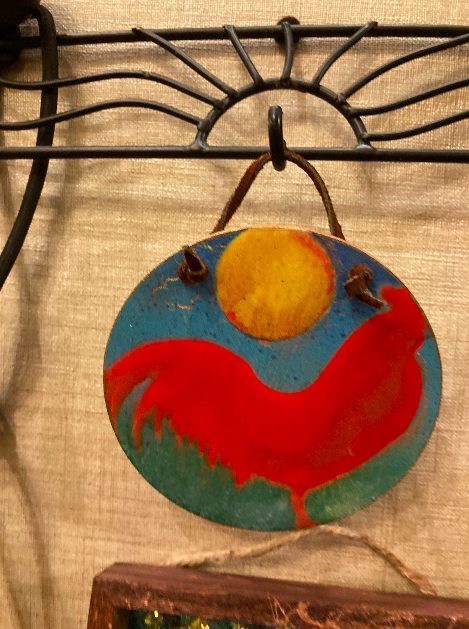 ---