Coming soon to mailboxes …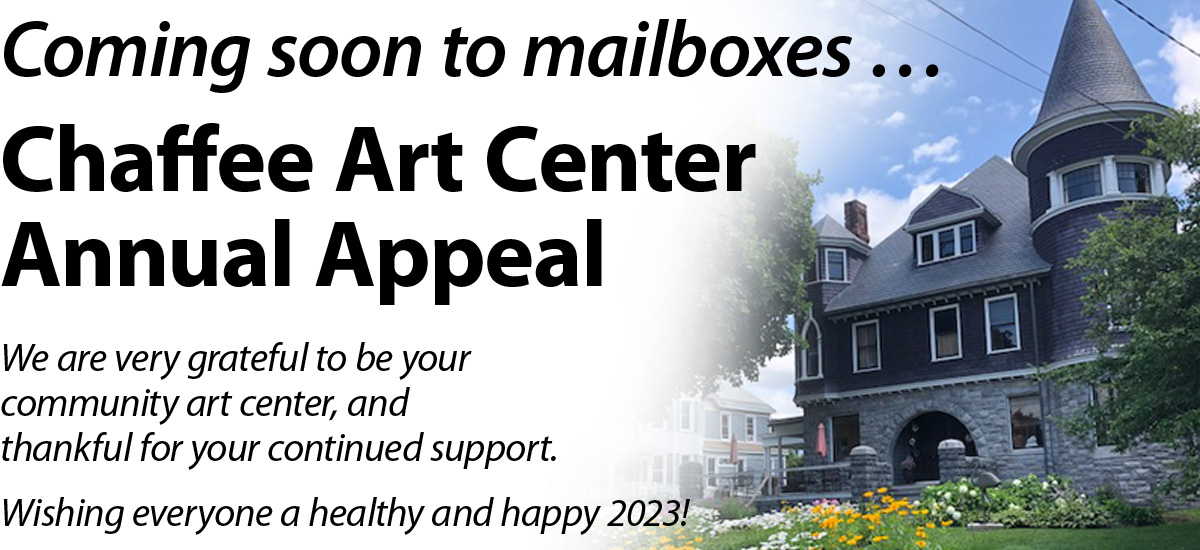 Chaffee Art Center Annual Appeal
Happy Holidays from the Chaffee Art Center, Your Center for Creativity!
What a magical time of the year! The world around us is filled with lights and decorations that sparkle and shine … which I think happens to people as well during the holiday season, as they show more kindness and understanding toward others. My aspiration is to keep and share this feeling all year, and to have 2023 be a year of giving back to the community through the work we do at the Chaffee.
Sitting in the Chaffee mansion all decorated with holiday cheer, I am feeling grateful for my family and friends, and for the opportunity to be a part of the Chaffee as a community art center. Upon reflecting on the year that has passed, I realize that in 2022 our programming and community outreach evolved in such a way that it created partnerships and grant opportunities to allow the Chaffee to be in a position to give back to the community, and especially youth, with free programming.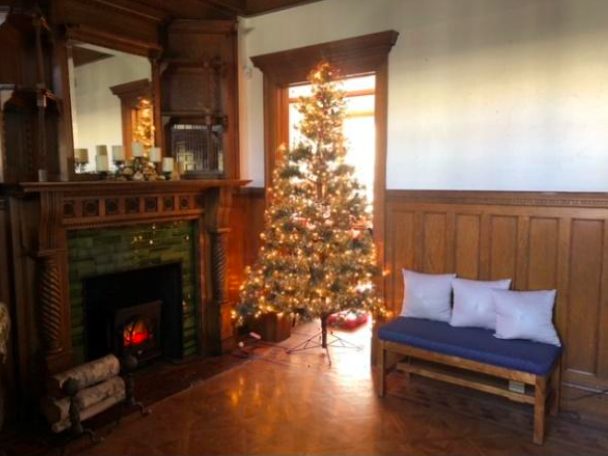 We all know the importance of the arts. The arts are healing, and what we need now more than ever, as they are a comfort and positive experience for so many! In October 2022, we began partnering with the Life Intervention Team (LIT) to do monthly family workshops (Mask Making, Gingerbread Making, and Ornament Making). It has been wonderful to be able to make the arts accessible to all, regardless of financial situation. We also have begun doing LIT monthly workshops at the Dismas House for Women, which came about with outreach by the Chaffee. The Rutland Free Library partners with us for a free Friday class at Chaffee, where attendees receive a complimentary book. We have other wonderful partnerships with the Rutland Garden Club, Rutland City and Rutland South Rotaries, and GE Volunteers, to name a few.

Sadly, we lost many dear to our hearts during the year, including Joe Giancola, Yvonne Daley, Susan Farrow, Allen Gartner, and Christine Holzschuh. They and their families have been long time friends and supporters of the Chaffee. We miss them very much!

This year at the Chaffee:
New outdoor space created behind the mansion with a 100'x9′ Pollinator Garden of native bushes and flowers, bought by a grant from the Rutland County Audubon Society; Trellis fencing on both sides of the property, installed by volunteers from GE; and more native plantings and sculptures added by all of the volunteers that helped with this project. This coming summer, we will use the space for outdoor events and an outdoor classroom!
Lots of camps and classes: 13 summer camps for Youth; Monthly Book Group, Meditation, Figure Drawing, Clay Youth & Adult, Watercolor and Sip n Dip Classes, Music Lessons by Green Mountain Music; and other classes as well; Plus, we had private classes for work groups and bridal showers.
9 Sensor lights installed in galleries, completed with funding by EFF VT Grant Foundation.
Front of mansion and tower were painted in-kind by Rutland's Magic Brush.
Electricity was installed in the Carriage House with a donation by Barb & Joe Giancola.
7 Exhibits that highlighted works by Chaffee Artist Members, including in our Gallery Shoppe. We celebrated Black History, Cultural Diversity, Annual Student Exhibit and Stafford Digital Arts Exhibit, and brought attention to the world of Fiber Arts.
Art in the Park Summer & Fall Events, which have been our major fundraisers for 61 years! We are so grateful to the exhibitors, food vendors, sponsors, supporters, volunteers and attendees that come out each year and make our shows such a success!
BenchArt Community Street Art Project of 42 benches completed [www.chaffeeartcenter.org]. Susan Farrow and Yvonne Daley, both have a bench in their name thanks to generous donations to the Chaffee in their memory. There is also one dedicated to Barb & Joe Giancola for their years of support and donations to the Chaffee. All three will remain on the grounds of the Chaffee.
We applied and received quite a few grants such as the Better Places Grant for the Mural Project on Rutland City Hall. Keep watching for news on the next mural project!
13 Events/Rentals including: Chaffee's Saturday Artisan Market throughout the summer and November Holiday Gift Show; Social Tinkering monthly Gather Together and a Pride Event; Foster Grandparent/RSVP luncheons; and a Wedding!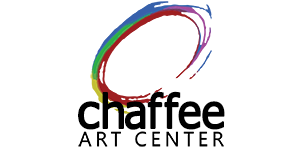 Thank you to everyone who makes it possible to continue to offer meaningful exhibits, educational programing, a place for talented artists and artisans to showcase their work, and to be Your Center for Creativity! As we look to 2023, we are excited to see what more we can accomplish with your help! The future looks bright! Please consider making a tax-deductible charitable donation. It truly makes a difference.
Warmest of wishes to you and yours, Sherri Birkheimer Rooker, Executive Director
---