Chaffee Art Center Featured Artist, Mary Fran Lloyd — Vermont Abstract Artist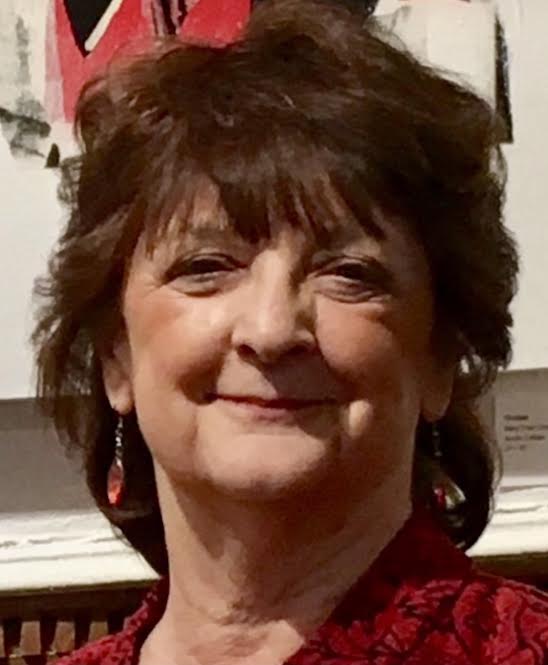 Mary Fran Lloyd grew up in Florence, Vermont, and has made art all her life, professionally since 1996. A self-taught artist, she started out with oils, then moved to watercolor and now works in acrylics, collage and mixed media. Primarily an abstract artist, Mary Fran is currently working on two collage pieces. NeuroArt, a line-drawing technique that is relaxing and simple for people to learn, is her inspiration, which she has transformed for her own abstract work.
Mary Fran has taken many workshops from well-known artists in Maine and in the Hudson River Valley. She enjoys sharing Neurographic Art with residents at the Gables and the Godnick Center in Rutland. Over the years she has given classes at the Killington Grand, RRMC Women to Women Cancer Groups, Chaffee Art Center, and many more. She enjoys giving back by offering free classes to those who have an interest in her version of Neurographic Art in the abstract.
Currently her work is being shown in many Vermont galleries: Chaffee Art Center and Castleton University Bank Gallery in Rutland, Ver; Southern Vermont Arts Center and Ellenbogen Gallery in Manchester, Vermont; Brandon Artists Guild and Compass Music and Arts Center in Brandon; Stone Valley Arts Center in Poultney; Sparrow Art Supply Gallery in Middlebury; and the Carving Studio in West Rutland.
---