Call for Exhibitors – Chaffee's Annual Art in the Park Festivals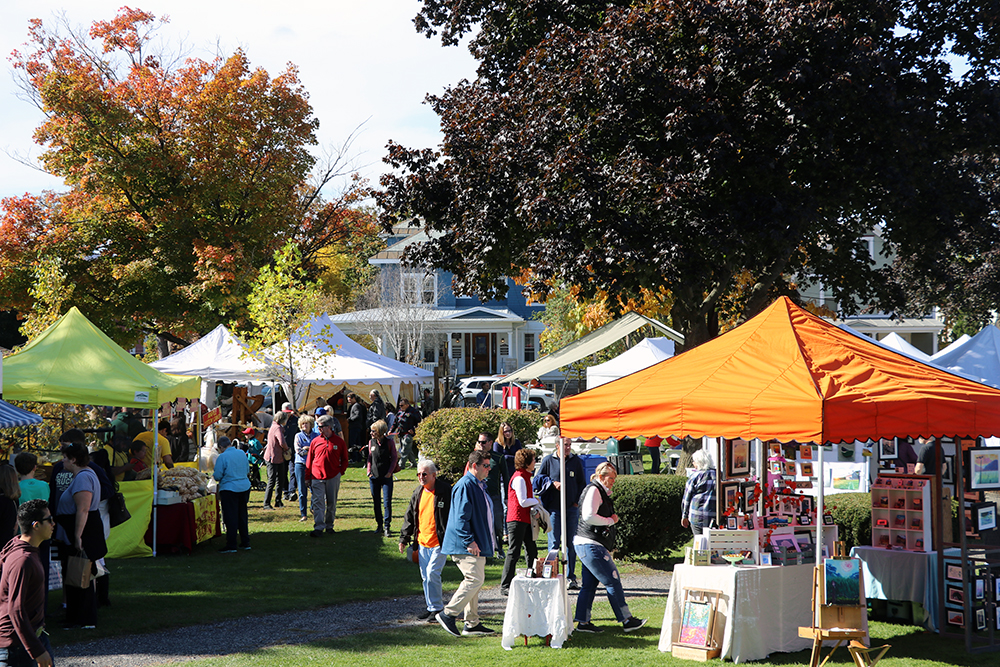 All are invited to apply to the Chaffee Art Center's 59th Annual Art in the Park Festivals.  The Summer Festival is  August 8 & 9 and the Fall Foliage Festival is October 10 & 11.  Both are held in Main Street Park at the Junction of Routes 4 & 7 in Rutland, Vermont.  The events, which bring in over 6000 people on each weekend, feature juried fine artists, craftspeople, and specialty food producers.  Rounding out the festival are food vendors, live music, kid's activities, a community art project, pet area, and live demonstrations.  
Art in the Park is Vermont's oldest continuing arts tradition, and the Chaffee Art Center's major fund-raising event, occurring twice yearly in mid-summer and autumn.
Applications will be accepted up until show dates. There are also opportunities available for food vendors and food trucks.
For information and application, visit our website www.chaffeeartcenter.org, call (802)775-0356 or email [email protected].
---