BenchART! It's happening … check out the benches recently installed!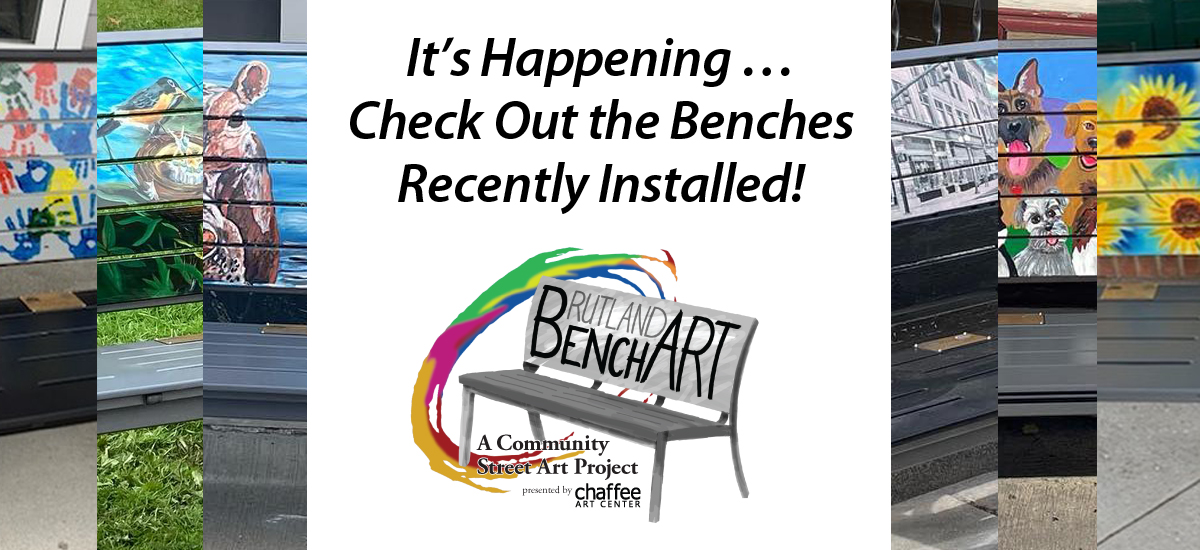 Thank you to the Rutland City Department of Public Works for installing benches around the city!
Follow us on Facebook and Instagram for up-to-date NEW locations for Rutland BenchART, A Community Street Art Project!
Check out these recent Facebook posts:
Dec. 9, Hull Maynard Bench now in!
Dec. 1, FIVE new benches installed!
Nov. 4, The installations continue
Nov. 4, Another BenchART has just been placed
Nov. 4, Rutland DWP is moooooving these benches quickly today!
Nov. 4, BenchART placed at Merchant's Row and Evelyn Street
Nov. 4, BenchART added to Merchant's Row
Nov. 3, Pups arrive on Center St.
Nov. 3, Happy Hippos find a new permanent home
Oct. 27, Bench installed at Rutland Intermediate School
---