Artisan Market, Camps, and Gardens!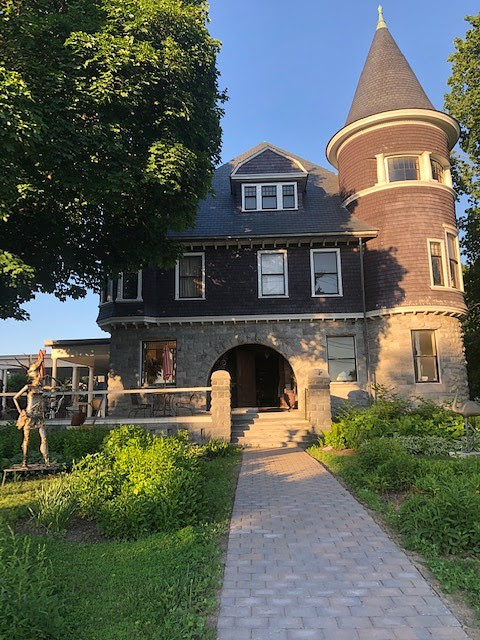 ARTISAN MARKET outdoors at the Chaffee Art Center Saturdays, 10am–2pm, throughout the summer and fall. Booths change each week with artists, crafters, specialty foods and more selling their handmade items. If interested in renting a space ($20-40 per day), click here or email [email protected]. Our Gallery Shoppe has great items as well, so come inside. Take a tour of our 1890's historic mansion, and explore the current Exhibit and Artist Member work throughout. 802-775-0356
Photography Exhibit & Amateur Photo Contest "Images of our World"
The Exhibit features the work of many talented photographers. Rebekkah Ziel has a solo gallery showcasing her photography (above photo is her work!). There are also 5 feature walls by the following photographers: Robert Black, Matt Lerman, Denise Letendre, Jon Olender and Penelope Weiss. Chaffee artist members have work on display and for sale throughout the mansion, as well as in the Gallery Shoppe that is filled with handmade treasures and gift ideas for any occasion, or even for yourself! Also highlighted is our Annual Amateur Photo Contest with entries from all ages. People's Choice Awards will be given to the following categories: Youth 12 & under, Teen 13–18, Adult 18+. Visitors can vote until May 27 when contest and Exhibit end.
Summer Camps at the Chaffee Art Center!
We Offer Fun Weekly Camps with morning and afternoon sessions. Combine the 2 sessions to create an all day camp. Nature, Cooking, Theater, Clay, Fiber Arts, Drawing, Robots, Cricut Design, Mold Making, Printmaking And More!
Click here for a full list of camps and dates. (802)775-0356 or email [email protected]
Pollinator Gardens coming soon to the Chaffee!
We are excited to announce that we will be creating pollinator gardens of native plants behind the mansion on the grounds near the Carriage House. The gardens will be an education resource to students of all ages for school tours, residents and visitors to the area. They will create a beautiful location for weddings, special events and more! Thank you to the Rutland County Audubon Society for collaborating on a grant for plants and signage. GE volunteers will be helping to prepare the areas and with planting, as well as supplying some of the materials. Volunteers are needed to help with gardening, if interested 802-775-0356.
---