A Message from the heART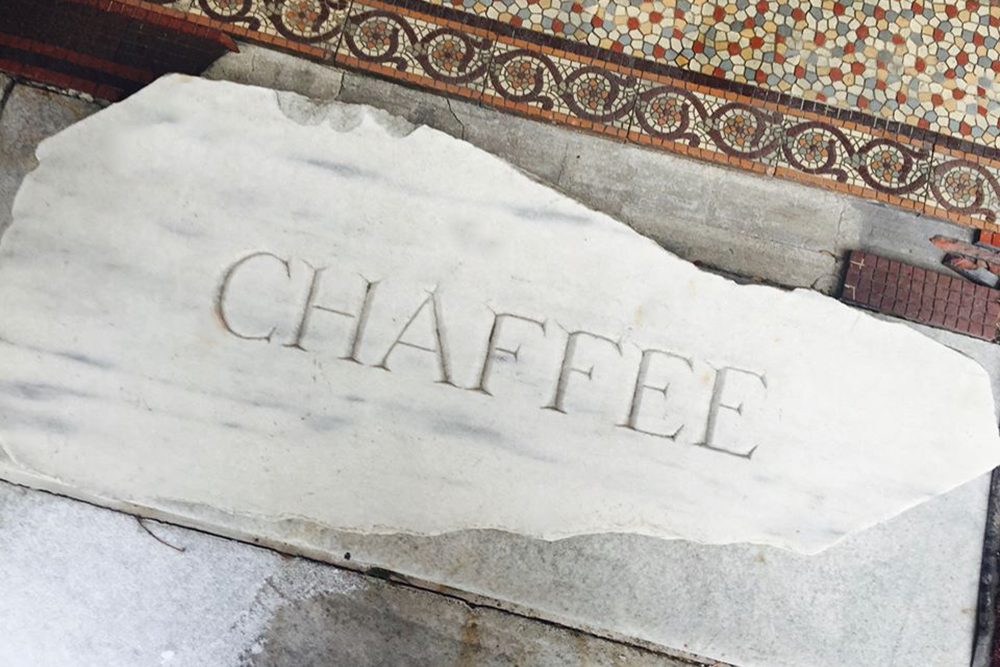 Hello everyone,

As I sit at my dining room table/desk with Luigi semi asleep in his little dog bed positioned so he can look out the window and watch the neighborhood, I am trying to stay positive and productive during this period of isolation. Some days it is easier than others. On days like today, which is not one of my easier ones, I keep redirecting my thoughts to what my blessings are and not to the "what if's" and the "worry" about the health and livelihood of family, friends, and the people in the communities all over the world.

A few things that I am thankful for are my wonderful family, especially that both of my parents are on the other end of the phone whenever I or they need it. Also, for my inciteful and inspiring son Brady, and of course, for Luigi! When I think beyond that, I am thankful for my friends, many of whom I have known since childhood, and some having met after moving to the Rutland community over 30 years ago!

And then there is the Chaffee…a place that I have been connected to for over a 25-year span. It is more than a beautiful historic building (I often say… my second home is a mansion!) I am grateful for the Chaffee community that is made up of caring, creative, inspiring, giving people who are supportive of the arts and what they mean to individuals and to communities.

While we are excited for the time when we are able to open again, we are using this time of building closure to focus on the future and what we can do now to come out of this difficult time as a stronger community art center. Here's a glimpse:
Financial Stability and Sustainability
-We have been fortunate to receive funds from the Payroll Protection Program that covers Executive Directors pay through beginning of June.
-Researching and applying for grants
-Identify additional revenue streams 
– Rental opportunities of our mansion and grounds
Educational programming…build on current classes and expand offerings
Artists…new ways to sell work and highlight member artists
Benefits for members
Building relationships for future collaboration with groups such as the Vermont Curators Group, Vermont Arts Council and more
Art in the Park…continue to grow our two major fundraisers. Aug 8 & 9/Oct 10 & 11
Exhibits
-The Five Senses Opening Reception date TBD, but soon after we get the go ahead to open 
-Student Exhibit "The Arts LIGHT UP The World"…new format but still happening!
Also reaching out via Facebook and Instagram to both Kids and the young at heart, with posts on art you can do at home, and other fun facts and happenings.
Like so many other non-profit organizations, as well as for-profit businesses, the reality of loss of income and delayed giving is being felt by the Chaffee. You can help by sharing posts and information, instructing an online class, volunteering when we are open, or if you are able, possibly by one of the following:
Join or Renew Membership
Renew existing membership, join, and encourage others to join!
[You can pay on website by clicking DONATE button, be sure to put MEMBERSHIP under notes.]
Gift Certificate Purchase
They can be used for any Chaffee class, workshop, and camp, as well as any work of art or membership.
Email [email protected] or call my cell 802-353-6605

Gift
We thank you for your continued support and generosity. A gift of a donation will help tremendously to use toward expenses and continued operations as we get ready for opening soon. You can donate here.

Sending heARTfelt thoughts and wishes for you and your families to stay well,
Sherri
---