22 Questions with Yvonne Daley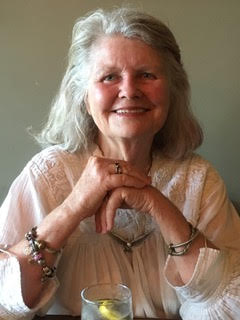 1. Name: Yvonne Daley
2. Age: 74
3. Hometown: Melrose, Mass.
4. How would you describe yourself in three words? Persistent, inquisitive, dependable.
5. What's something not a lot of people know about you? I'm not impressed by money or power. I like ordinary people.
6. How do you start your day? I read and write in bed and drink black coffee that my husband brings me.
7. What's the most adventurous thing you've done in your life? N/A
8. What's your favorite food? Pie.
9. Do you have a day job? I teach three private writing classes a week and write professionally during the week.
10. What medium do you work in? I've returned to my early medium of working in fabric art, sewing, quilting, and especially embroidery and painting on clothing.
11. Why this medium? When I was a single mother of five, I thought it best to use my love of art and crafts for utilitarian purposes. I designed signs, tee-shirts and logos for businesses and made and decorated clothing for my family and friends. 
12. What inspired you / how did it start? I started doing botanical art as a girl and took a lot of botany classes in college. I like the simplicity and the detail.
13. Do you have a process for creating? Most of my work is for gifts so a birthday or anniversary provides the impetus. I'll write a poem for a friend or one of my kids and illustrate it.
14. When are you the most inspired / what's your favorite time of day to work? First thing in the morning; very late at night. I'm a night owl and an early riser. I try not to plan outside activities until the afternoon and evening.
15. Which artists inspire you? Van Gogh, Peter Max, Francis (Franz) Bauer, John Pastoriza-Pinol. 
16. What do you listen to when you work? Classic rock, bird song, silence.
17. What are your thoughts on being an artist in Rutland? When I think of my profession, I really consider myself a writer. I think my gardens are artistic in the same way as my clothing art and illustrations. I'd rather garden than write or paint, I suppose. Writing nonfiction has brought me not just an income but the true pleasure of meeting people I wouldn't otherwise; doing that in Rutland and in Vermont has shown me the range of interesting and resourceful people in our community and state. Artwork and crafts are much more a hobby for me, a pleasure for me and mine, like gardening, I suppose. I don't think where I live impacts that much other than subject matter. 
18. What's your earliest memory of making art in Rutland? I lived in Goshen with all my kids when I was the most prolific in terms of artwork. I've just returned to this early pastime and am now making personal gifts for friends and family. The first one I made recently was a poem about hiking with friends illustrated by a botanical drawing of a trout lily.
19. Why do you think artists are attracted to Rutland? Rutland is real.
20. Which arts organizations in town are you involved with and how has it impacted you? Chaffee primarily although I support the others.
21. What's your favorite art exhibit/project you've seen in Rutland? I love the member shows at the Chaffee and really thought the 77 Art Exhibit of Vermont artists over 70 that Bill Ramage organized was terrific on so many levels.
22. What would you like to see for the future of the arts in Rutland? More diverse expressions of art that include many medium from glass and metal to fabric and multimedia.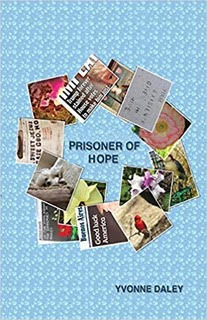 Click to view all the "22 Questions With" artists. Check back regularly for more!
---