2021 Community Street Art Project
We are excited to announce that plans are underway for a 2021 Community Street Art Project! It will be a fundraiser for the Chaffee Art Center, and a fantastic project for Downtown Rutland and the region to showcase local creative talent while fostering the economic vitality of our communities. Thank you to Omya, our Supporting Sponsor.
This project is a bit different from the All Aboard Rutland Train Project and The heARTs of Rutland 2012 project in that the majority of the benches will be permanently placed in locations in Downtown Rutland and the area. This will build on and enhance the current art installations of murals, sculptures and more, featuring Rutland as an artist and art enthusiast's destination. It will also be a marketing tool to bring in visitors, showcase Rutland and our region as a place to live and bring new business, and as something fun to do with family and friends.
As part of the project, we will create a new Walking Tour Brochure of historic properties in Rutland. This brochure will also include the murals, Sculpture Trail, HeARTs, Trains, Benches and more that people can use along with the new app from the Downtown Rutland Partnership.
We will be using the high-quality Telescope Casual Furniture Bazza bench with a wooden back by Brookside Woodworking that artists will paint back and front of. The frame will be aluminum with a polyester powder-coating process that bakes the finish permanently in place, that is extremely durable and resists scratching, chipping, and peeling. The seat will be HDPE (high density polyethylene) that is extremely hard and durable to the elements and time.
The tentative timeline (dependent on manufacturing) is to have the benches on prominent display for the well-attended and highly visible August 14 & 15 Art in the Park 60th Annual Summer Festival. We will adjust as needed. The Auction will be online, and live if the pandemic protocols permit, after the October 9 & 10 Art in the Park Festival.
Community Partners:
Mayor Dave Allaire
Downtown Rutland Partnership
REDC/Chamber
Chamber & Economic Development of the Rutland Region
Rutland Planning Commission
West Rutland/Town Manager, Mary Ann Goulette
The Paramount Theatre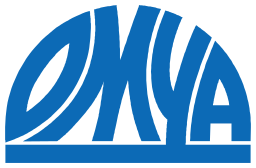 SPONSORS:
Omya, Supporting Sponsor
Bench Sponsors:
MKF Properties; Mark and Kelly Foley
Hull Maynard Hersey Insurance
Voity Electric
Stewart's Shops
Heritage Family Credit Union
Joseph & Barbara Giancola
Downtown Rutland Partnership
Diamonds & More
Sponsorship Opportunities
Gold Bench Sponsorship $1500
Sponsor a bench and have it at your business!
Sponsor of one bench
Choice of selected artists' designs (order based on receipt of sponsorship)
Choice of bench placement … your business or other preferred location
Sponsor identified on bench plaque (along with artist and theme)
Corporate name on marketing and public relations
Brochure including map and directory (highlighting your business location)
Poster
Auction invitations*
Auction program*
Print advertising
Radio advertising
Website
Facebook (posts and live)
Instagram
TV (PegTV, WCAX)
Press releases and public service announcements
Visibility at the August 14 & 15 Art in the Park Festival
Visibility at the October 9 & 10 Art in the Park Festival
Visibility at the Chaffee Art Center for duration of the project
2 tickets to the Auction and all special events*
*Auction may be online only depending on pandemic protocols. Businesses will have equal promotion either way.
Silver Bench Sponsorship $1000
Sponsor a bench!
Sponsor of one bench
Choice of selected artists' designs (order based on receipt of sponsorship)
Sponsor identified on bench plaque (along with artist and theme)
Corporate name on marketing and public relations
Brochure including map and directory
Poster
Auction invitations*
Auction program*
Print advertising
Radio advertising
Website
Facebook (posts and live)
Instagram
TV (PegTV, WCAX)
Press releases and public service announcements
Visibility at the August 14 & 15 Art in the Park Festival
Visibility at the October 9 & 10 Art in the Park Festival
Visibility at the Chaffee Art Center for duration of the project
2 tickets to the Auction and all special events*
*Auction may be online only depending on pandemic protocols. Businesses will have equal promotion either way
Note: Other sponsor opportunities available. Contact [email protected] or 802.775.0356
---