THE ART OF TECHNOLOGY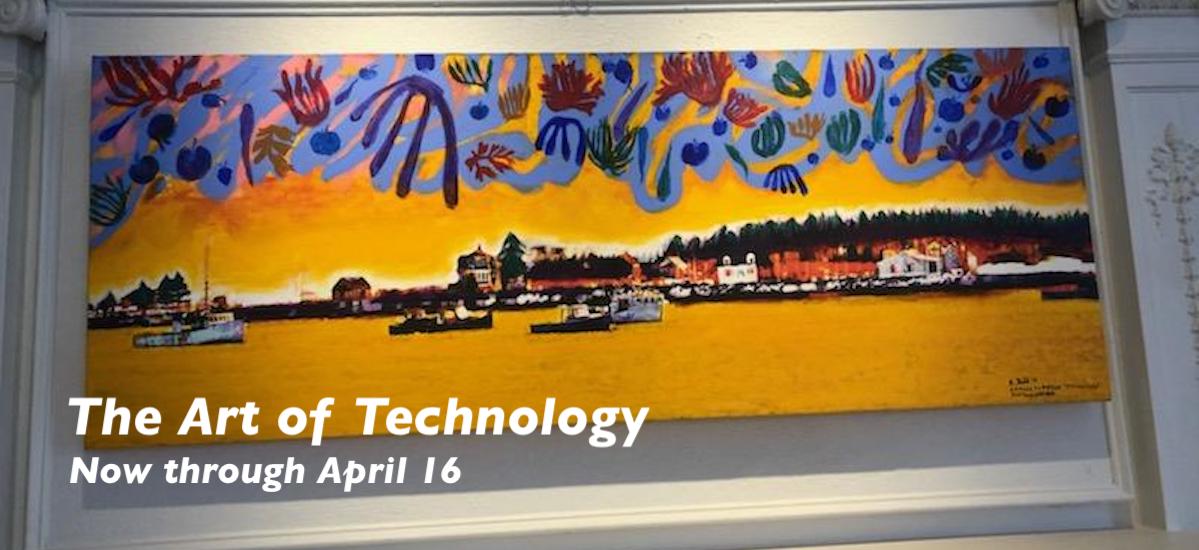 The Chaffee Art Center, Your Center for Creativity, invites the community to our Exhibit, THE ART OF TECHNOLOGY on display until April 16th. The Exhibit features:
Peter Wallis with animation and art in two of our first-floor galleries.
As an artist, he is interested in where the sacred and mundane exist in a liminal space of the past, present and dreams. His work is a collection of objects and places set in a landscape of memory that connects these objects to where he has been and where he is going. This recent body of work is a bildungsroman series that tells the story of his childhood in Vermont and Maine with the layers of history of New England and California coming together in a shared space.
Robert Gold, solo gallery with photography of images. His photographs use combined technologies and accidental discoveries, plus good old fashioned free hand all combined.
Robert Waldo Brunelle Jr. pieces of kinetic art.
Castleton University Art Department with student work and a unique light display in many of the mansion windows.
Chaffee artist members will also have work on display and for sale in the upstairs galleries, as well as in the Gallery Shoppe that is filled with handmade treasures and gift ideas for any occasion, or even for yourself!
Hours: Thursday and Friday Noon to 4pm; Saturday 10am to 2pm. Private appointments available by request.
Check out www.chaffeeartcenter.org and the Chaffee Art Center Facebook page for updates, call 802.775.0356, [email protected], or stop in to the Chaffee Art Center at 16 South Main Street in Rutland, VT.
Sherri Birkheimer Rooker, Executive Director
Chaffee Art Center … Your Center for Creativity
802.775.0356 / cell 802.353-6605
16 South Main Street, Rutland, VT 05701
www.chaffeeartcenter.org
Thurs & Fri Noon-4pm; Sat 10am-2pm
---