The 2022 Chaffee Art Center Calendar is Here!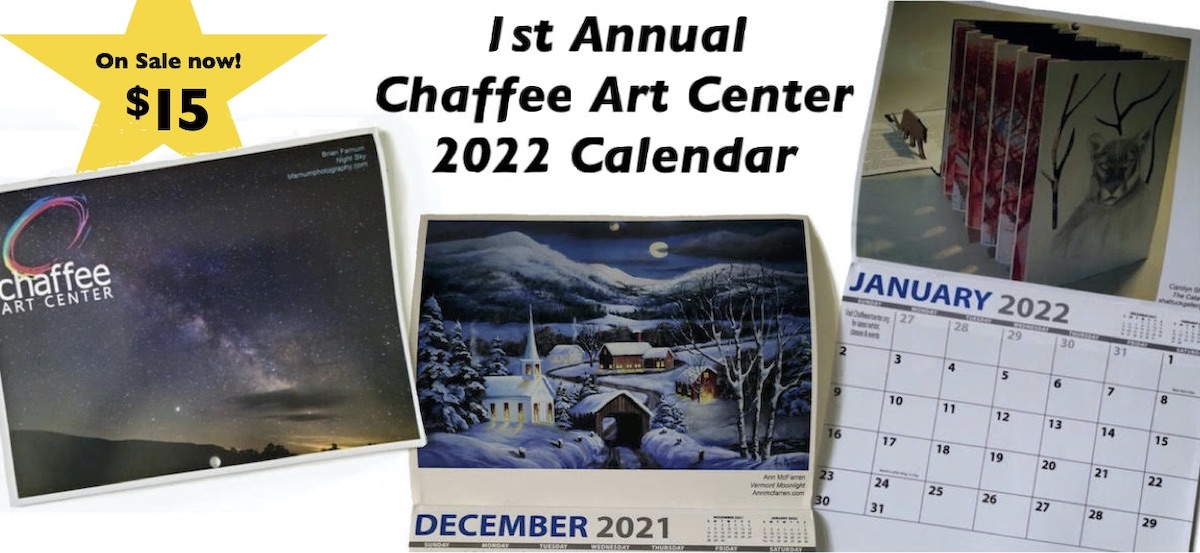 Click here to order yours today!
This years' calendar showcases these 14 talented artists and photographers:
Ann McFarren
Carolyn Shattuck
Louis Scotellaro
Kevin Ruelle
Robert Black
Roz Daniels
Betsy Moakley
Karen Seward
Mary Crowley
Fran Bull
Christine Townsend
B.Amore
Lisa Walker
Cover: Brian Farnum
Stop by the Chaffee today to pick yours up!
See hours here.
---