Painter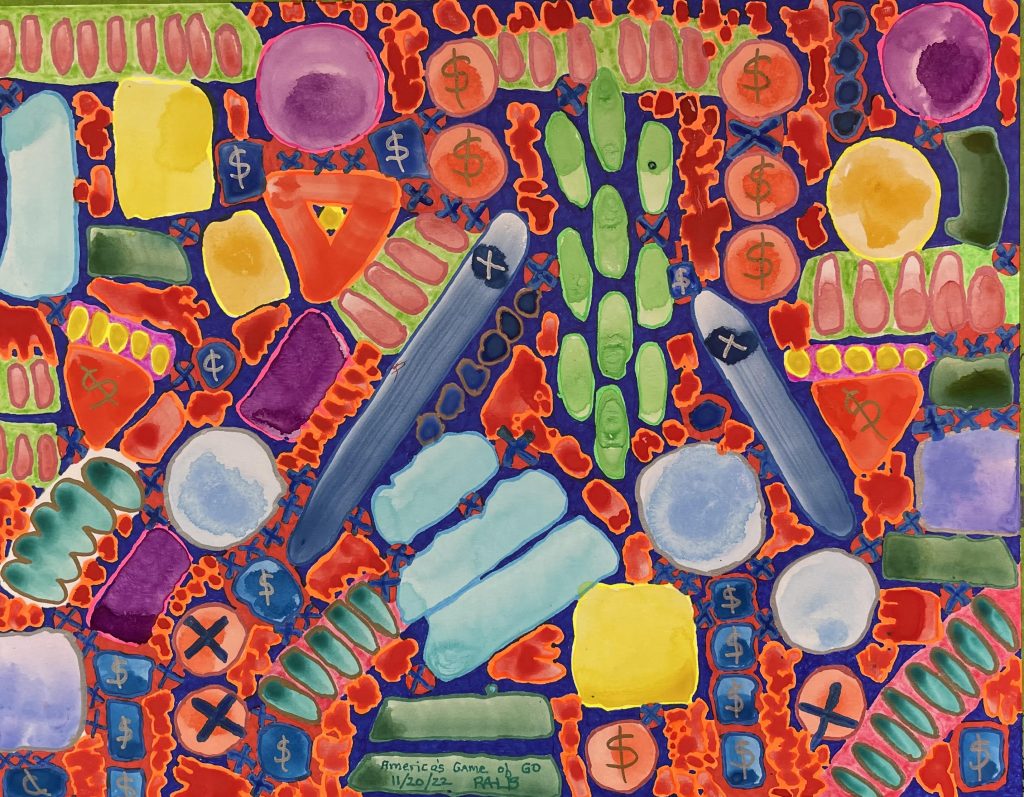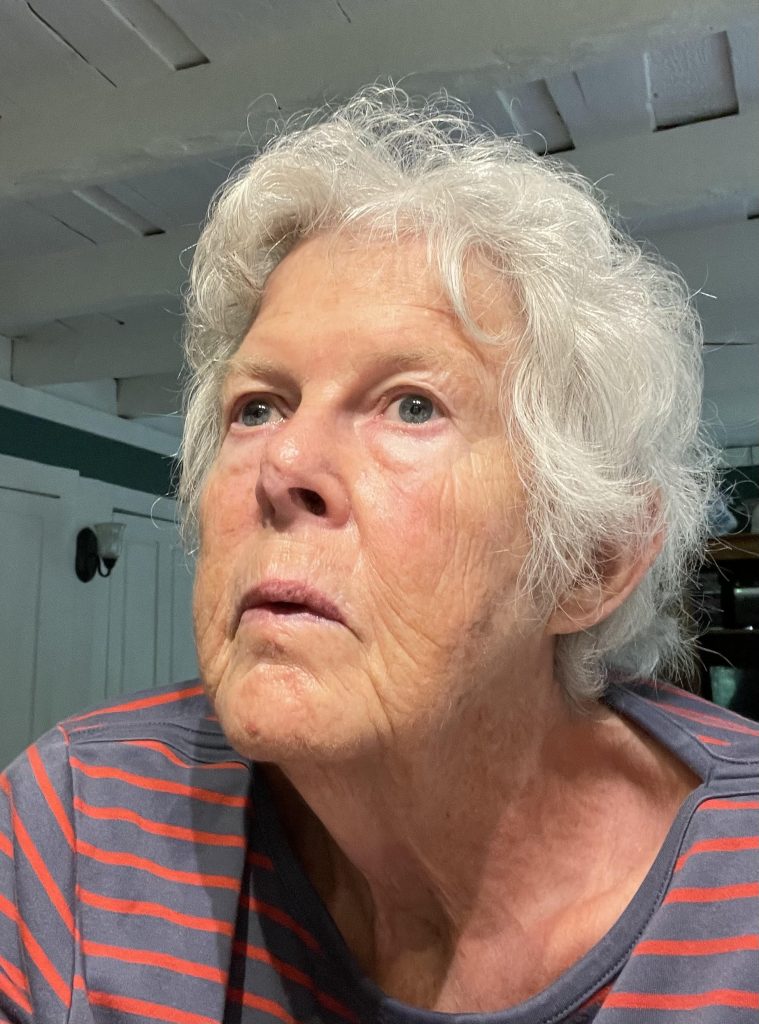 I retired from the field of education, during which time; I had been unable to work as a practicing artist due to the scope of my professional responsibilities. Upon retirement, I designed and oversaw the building of a new studio, Windrush Design, adjacent to my home on West Hill Road in Wallingford.
While I have been actively painting for 10 years, prior to this I was primarily engaged in photography, landscape and interior design. I have produced some canvases, using acrylic paint, but at this point in my development, I vastly prefer to paint on a smaller scale using ink and watercolor on paper.
I enjoy the watercolor medium because it allows me to work quickly and if necessary, make creative adjustments; however, it is technically challenging and difficult to master because once applied, water color is hard to alter. You have to live with your mistakes; there is no covering up or rubbing out. This begs the question: when is a mistake significantly important to the evolution of the particular painting.
When should it be left to stand alone and how does one develop the self-control to facilitate this? One of my most significant challenges at this point is to allow the white of the paper to show through to bring more light to the painting or, more concisely said, know when to stop.
For me, creativity is in the sketch, when my mind is free to explore and open to possibility. I use watercolor in a range of ways depending upon what best suits my ideas on that particular day. The fluidity and immediacy of watercolor allows me to explore subject matter in an intuitive manner.
Frequently my inspiration lies at the edges of the air, land and sea. I start by placing droplets of water on paper. I then apply the watercolor to this and wait for the pigment to find the edge. This creates a line of color. I am interested in this line; it has a quality that I could not otherwise achieve. Alternatively, I use soft brushes to lay down washes of color, then over-paint, using a more saturated mix. I sometime remove areas of watercolor with water and absorbent tissue to leave a stain or suggestion of color. To me, the exciting aspect of painting is the experimentation. It leads me into the unknown and forces me into new territories.
Painting is a most childlike and creative way to interact with the present. After retirement, I was suddenly confronted with large unstructured amounts of time and I wanted to be existentially engaged in an activity which firmly anchored me in the present while promoting self-actualization and personal growth. Painting accomplishes these goals. I am currently producing small abstract watercolors exploring patterns of color, and exploiting how these colors relate to one another.
My painting teacher while at Brown, Walter Feldman, exposed me to Josef Albers' "color theory" and his early influence significantly informs my current work. I was taught that color is always being seen in relation to the colors it is surrounded by. It is almost impossible to see a color by itself, not interacting with its surroundings. Additionally, I am very much under the spell of John Singer Sergeant, Pierre Bonnard, Wayne Thiebaud, and Richard Diebenkorn.