Pastel Artist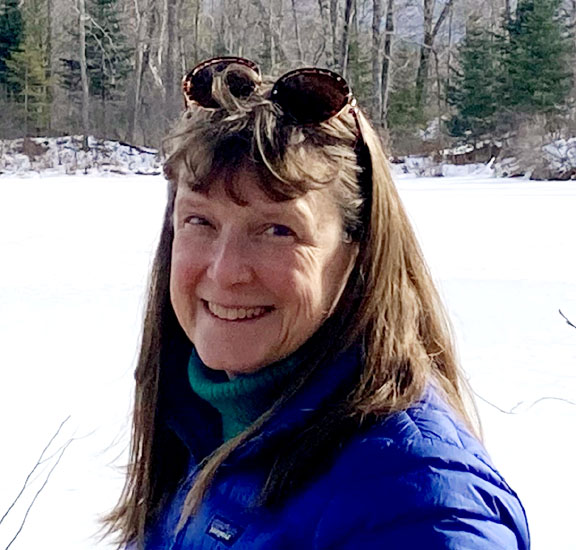 Jennie Johannesen grew up in South Bend, Indiana and went to Earlham College in Richmond, Indiana. After working at the National Institute of Mental Health in Bethesda, Maryland, she moved to Vermont for a graduate program in psychology at UVM. Her husband went to medical school at UVM, and, after his residency they moved to Rutland, where they have raised their family.
Johannesen grew up in a family of artists: her mother is a weaver and her father is a wood carver, but she started her own self-taught artistic career only after she moved to Rutland. At first, she painted portrait photos, which Mary Fran Lloyd showed at her gallery, Art & Antiques on Center. Later, Johannesen began drawing with charcoal and then branched out into pastel, which is her preferred medium.
Today, Johannesen paints mainly birds. She first became interested in birds when her father hung a bird feeder outside their kitchen window in Indiana. They'd sit at the table watching the birds and identifying them as they flew in. Today, her list of birds has grown to over 400 species, and Johannesen is determined to paint them all. She paints only those birds she's seen in the wild. She works primarily from photographs, some of which she takes herself, and some that other photographers have given her permission to use.
In addition to Art & Antiques on Center, Johannesen has shown her work at Snow Angels Tavern, Chaffee Art Center, Brandon Artists Guild, Café Provence, and the Vermont Bird Museum.
These days, in addition to painting birds, Johannesen occasionally paints portraits of people, as well as of animals such as raccoons and lions. She finds these very challenging because, she says, they not only have to be anatomically correct, but they also have to reflect the soul of the subject. But it's a challenge she enjoys.