Vermont Pastel Society exhibit – June 23 – July 21
June 23 opening reception

The Chaffee presents the VPS Member Show; a collection of work by members of the Vermont Pastel Society (VPS). Local Artist Fran Bull will bring her discerning eye to the venue as the exhibition's judge, selecting winners in nine unique categories. An opening reception with the awards ceremony will be held on Saturday, June 23rd from 2-6pm The exhibit will run June 23-July 21st.
The exhibit showcases the wide range of work from 40 of the 100+ society member artists. Painting the New England landscape "en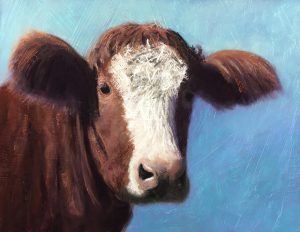 plein air" is one common theme, while others, like member and VPS Exhibitions Committee Co-Chair Matthew J. Peake's subject matter is bit different: "My fascination with movement has led me to paint the human figure in abstract ways from unusual perspectives, showing how movement assumes the nature of dance, and how the color and the orientation can immensely change the mood or meaning of a painting."
For Joyce Kahn, painting "en plein air" is her passion. "All my senses become heightened when I work outside", she says. "The scents of early morning, the rapidly changing and expressive skies, the songs of the birds, and the ever-changing landscape due to time of day or season all feed my spirit and nurture my soul."
The Vermont Pastel Society was established by a group of artists in 1999 to build and strengthen connections among pastel painters, to foster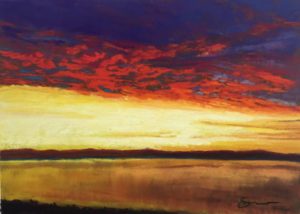 their artistic development, and to provide links to resources. To help reach those goals, the VPS sponsors an annual juried exhibition for its member artists.
Awards were generously donated for the judge's selections by Claremont Custom Framing, Terry Ludwig, Dick Blick, Dakota Pastels, Mt. Vision Pastels, Artist Alain Picard, Artworks, Jerry's Artarama & Artist Michael Chesley Johnson.
The Chaffee Art Center is located in the heart of Rutland, VT at 16 South Main Street, Rutland, VT 05701.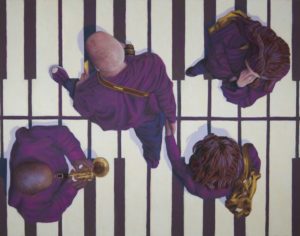 Chaffee Art Center Hours during the VPS Exhibit:
Monday – Friday  10am – 5pm
Saturday 9am – 3pm
Sunday – closed
802-775-0356  [email protected]
No Results Found
The page you requested could not be found. Try refining your search, or use the navigation above to locate the post.