More art finds places in Rutland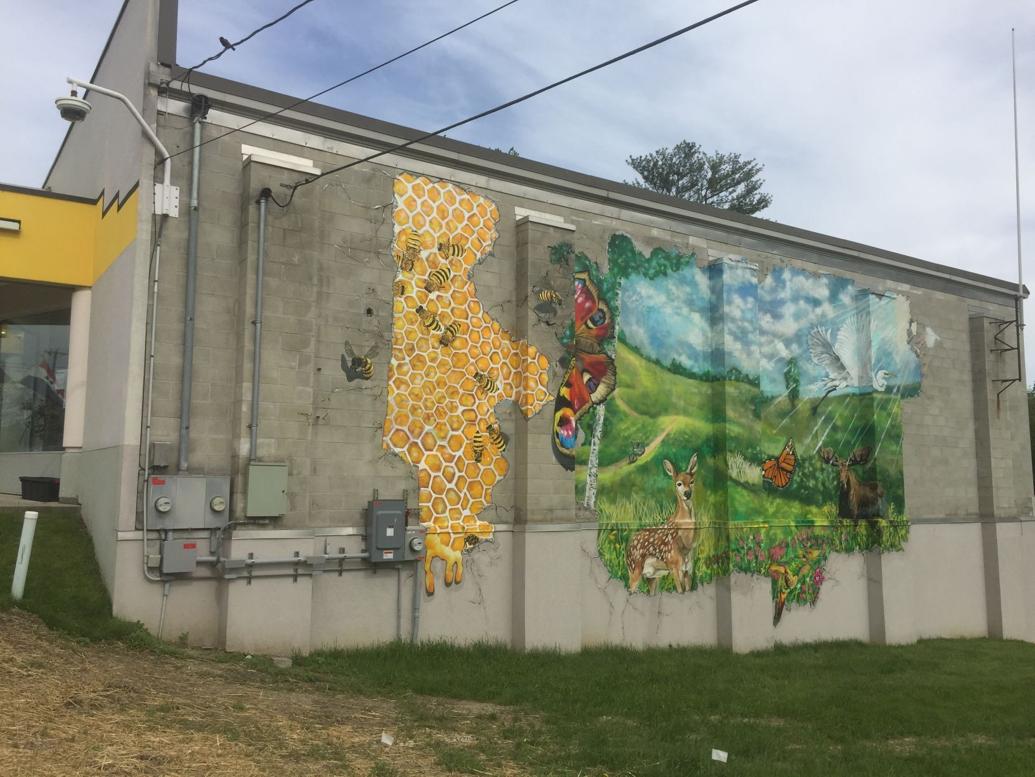 By Gordon Dritschilo Staff Writer
(As appeared in the Rutland Herald May 23, 2022.)
The benches in front of City Hall will be replaced with products of the Chaffee Art Center's bench art project, Mayor David Allaire said Monday.
While Depot Park has remained seatless for years in an effort to discourage bad behavior there, Allaire said the recent removal of the park benches in front of City Hall had a different motivation.
"I took a look at them," he said. "They were getting — not even safe to sit in. They had really deteriorated."
Artists working with the Chaffee painted 42 benches being placed around the city by sponsors.
Allaire said Recreation Superintendent Kim Peters and Chaffee Executive Director Sherri Birkheimer Rooker would pick out the benches for City Hall.
"They all came out really nice," Allaire said. "I haven't seen one yet I didn't like."
Birkheimer Rooker said two had been chosen — Amy Carr's "Who Cooks For You? Who Cooks For You-All?" and Sal Vitagliano's "Family Cruise" — and were inside City Hall pending placement.
She said two more will be chosen from the nine benches still awaiting sponsors.
"There's one that's called 'The Freeing of the Carousel Tiger,' by Peter Wallace that's pretty cool," she said. "There's some that might appeal to different people, a little abstract, kind of, but really cool."
She went on: "Caber Wilson did one called 'Streaming Consciousness' … bright colors and there's a message behind it. There's a message behind all of them. … Each one has an artist statement on the website."
Allaire said the Chaffee was providing the benches, but city workers would help with the installation. Birkheimer Rooker said the latter effort would include a new concrete pad.
The city's public art collection continues to expand.
Kathryn Palmer Wiegers has installed another of her murals, this one depicting a honeycomb and a creature-filled landscape, on Woodstock Avenue.
Meanwhile, organizer Steve Costello said the next entries in the Rutland Sculpture Trail, which memorializes historical figures from or with a connection to the Rutland area, should be installed in the fall.
"It's going to depend on the artists," he said. "The Ernie Royal one is underway. … The Batman one (also depicting longtime Rutland Halloween Parade organizer Tom Fagan) is aimed for fall, as well. We have a few we haven't announced yet that are going to be next year, the year after. COVID has screwed up everything."
---