Chaffee in the News: 10 events to visit in Vermont this July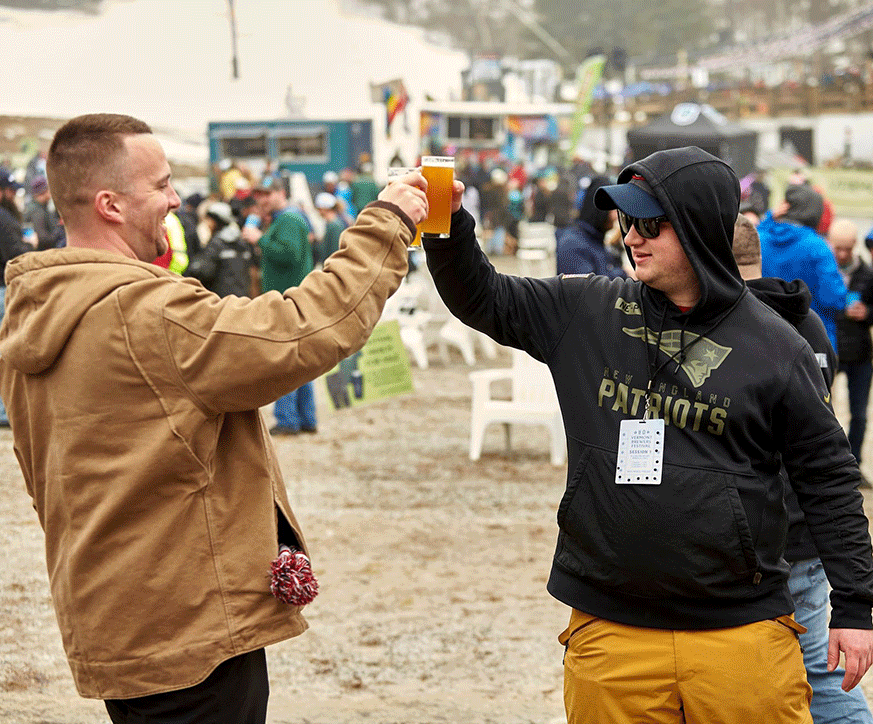 July 5, 2022, New England Magazine
Read original post
Despite its lack of coastline, summer vacationers to Vermont rarely feel short-changed – in part thanks to the huge number of great events that take place across the state at this time of year
Vermont enjoys a relatively uncrowded feel, thanks largely to its swathes of expansive rural beauty. But when the state puts on one of its myriad of summer events, to which throngs of revellers invariably descend, then the otherwise tranquil ambience gives way to pulsating, energetic fun. But fear not, as those of a more sedate disposition will also find plenty to keep them entertained this summer. Taking all predilections into account, we've picked out 10 of the best events being held across Vermont over the coming weeks and months.
Vermont Brewers Festival
One of the most eagerly awaited events on Vermont's busy summer calendar, this outdoor beer festival takes place on the scenic waterfront of Lake Champlain in Burlington against a beautiful backdrop of the Adirondack Mountains. Thousands of beer fans descend on the event each year, which features about 100 Vermont craft beer and exclusive collaboration beers. Visitors can meet and greet many of the brewers who create these wonderful artisan beers, take part in tasting sessions, enjoy live entertainment and take advantage of the food trucks offering up delicious treats.
Burlington Waterfront Park / 21-24 July 2022
The inaugural edition of this multi-genre music festival comes to the town of Cabot this summer, featuring a total of 10 bands, plus arts and crafts vendors, food trucks, a mural project, and an eye-catching sculpture exhibit. Taking place near the headwaters of the Winooski River, featured performers will include Reggie Harris, Chad Hollister Band, Karen Kevra, and Matt Flinner Trio. There'll also be an on-site tent devoted to fun games and activities for children. See more info at www.CabotArts.org.
Cabot Village Common / 30 July 2022
Taconic Summer Festival
Celebrating its sixth summer season with another top-class line-up of internationally renowned artists performing chamber music, this festival promises to be bigger and better than ever this year. The programme includes weekly Saturday evening faculty concerts, Young Artists concerts featuring students from Taconic's Chamber Music Intensive, evening masterclasses, and midweek and weekend performances around the region. Free open dress rehearsals round out the offerings.
Venues across Southern Vermont / dddddddd
Leonardo da Vinci, the celebrated thinker of the Renaissance, is widely considered to be a leading figure of invention and creativity. His ideas have informed and inspired generations of engineers, architects, and artists, and his designs are the precursors of many modern machines and devices, including the glider, parachute, bicycle, and helicopter. This unique interactive experience features full-size machines, constructed after an in-depth study of da Vinci's designs by a group of scientists and skilled craftsmen, giving visitors the chance to see the early forms of da Vinci's machines up close, touch them, and set them in motion.
Montshire Museum of Science, Norwich / Through 5 September 2022
Art in the Park Summer Festival
Vermont's oldest continuing arts tradition will once again feature a diverse assortment of fine artists and crafts people when this summer festival returns to Main Street Park this August. For to days, thousands of festival-goers from far and wide assemble to enjoy a huge variety of events, as well as to sample the wares of local vineyards, breweries, distilleries and specialty food purveyors. There are also kids' activities and live music performances to keep everyone entertained.
Chaffee Art Center, Rutland / 13-14 August 2022
Every summer, four productions are staged at an intimate theatre in the town of Dorset featuring actors hailing from all over America, including some notable Broadway and TV names. Committed to being a national incubator for new play development, the festival provides a showcase for innovative new plays and playwrights. This year's event will open with a regional revival of Wait Until Dark, Jeffrey Hatcher's adaptation of Frederick Knott's classic thriller that inspired the 1967 Academy Award-nominated film starring Audrey Hepburn.
Dorset Playhouse / Through summer 2022
'New England Wildlife through the Eyes of the Early 1900's' exhibition
The Southern Vermont Natural History Museum will be exhibiting the largest collection of native birds and mammals in the State this July and August. This collection will showcase over 250 species of native wildlife including extinct and unusual specimens. In addition to the historic taxidermy the museum will also have live examples of native reptiles, fish, mammals and birds of prey on exhibit. This exhibition is part of the museums' ongoing efforts to connect people to the natural world of the Northeast. The hiking trails adjacent to the museum offer over 600 acres of opportunities to see in-person examples of the taxidermy on exhibit for the duration of this unique summer experience.
Southern Vermont Natural History Museum, West Marlboro / July-August 2022
Independence Day Celebrations
The Fourth of July, aka Independence Day, is celebrated with great gusto across the US, and nowhere more fervently than in Vermont. Throughout the state, the 242-year-old tradition is commemorated by fun-packed activities and events, including fireworks, barbecues, live music performances, hometown parades, street fairs, and plenty more, making it one of the most cherished summer events you'll find anywhere.
Venues across Vermont / 2-4 July 2022
Jeezum Crow Festival
For two days each summer, the Stateside Amphitheater at the Jay Peak Ski Resort plays host to a diverse mix of live modern country music acts. Notable musical names to have featured at the festival down the years include Gov't Mule, Lettuce, Lukas Nelson & Promise of the Real, The Motet, Anders Osborne, The Werks, The Infamous Stringdusters, and many more. Revellers can pick from a choice of seating, with stadium wood benches or the lawn both available, as well as plenty of food and drink concessions.
Jay Peak Ski Resort / 8-9 July 2022
Basin Bluegrass Festival
Held every year since 1995, this family-friendly festival is a celebration of Bluegrass music, attracting a stellar line-up of performers from both Vermont and beyond. Taking place in the heart of the beautiful Vermont countryside, the acoustic bliss is accompanied by local vendors and overnight camping, all within a laid-back and welcoming atmosphere. There's ample food and beverages to enjoy, and pets are welcome too.
Basin Road, Brandon / 7-10 July 2022
By Paul Joseph
---