Annual Student Exhibit "Art Connects Us"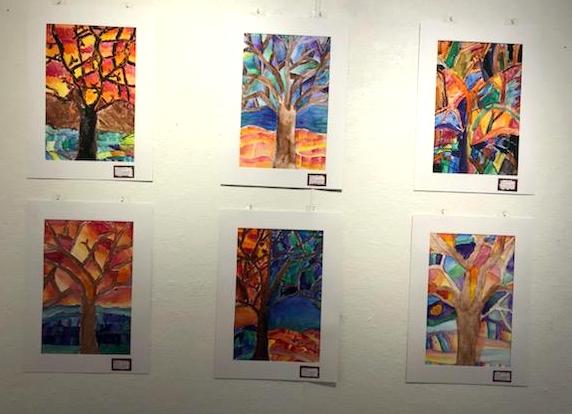 March 5 to April 8, 2022
The Chaffee Art Center is proud to again showcase young artists from Vermont schools and homeschoolers in grades PreK-12 for this Annual Student Exhibit.
For 2022, we moved the show to March to incorporate Youth Art Month, and their theme Art Connects Us.
Entries in all of the arts are encouraged (art medium, theater, culinary, poetry, music, and more).
The Opening is Saturday, March 5th from 1pm to 3pm.
The Chaffee takes great pleasure in presenting the opportunity for these talented young people to be inspired by seeing their work, and the works of others, displayed in our 1890's historic mansion professional gallery.
The Student Exhibit will be on display until April 8th.
A special thank you to all of the teachers, parents, family and friends who encourage young artists to explore the arts, as well as to the artists who continue to amaze and inspire.
Stop by during our open hours to experience the beauty of the historic building and the wonderful art within.

Regular Open Hours:
Wednesday, Thursday and Friday Noon to 4pm
Saturday 10am to 2pm
Appointments by request
www.chaffeeartcenter.org
802.775.0356
[email protected]

Please HELP SPREAD THE WORD
Chaffee Art Center, 16 South Main Street, Rutland, VT 05701
---