Annual Student Exhibit and Amateur Photo Contest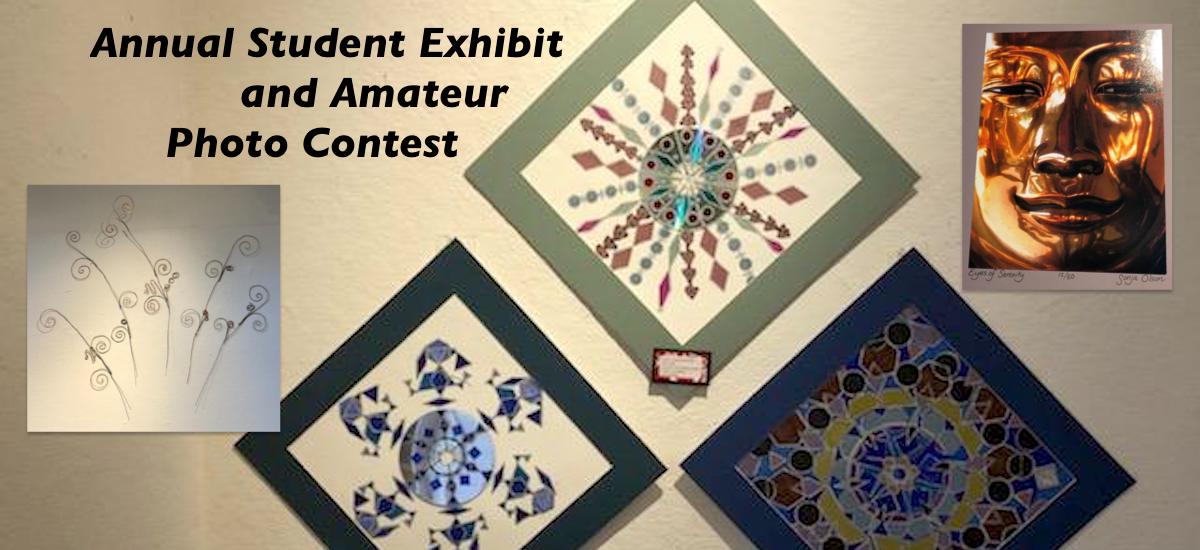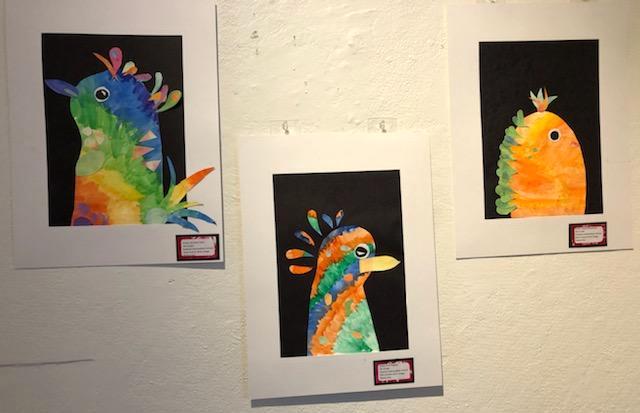 UPDATE: Check out the write-up in the Rutland Herald!
Stafford Students Showcase Projects at Chaffee
Stop by the Chaffee and check out our ANNUAL STUDENT EXHIBIT now through May 29. Come support our young aspiring artists! There is student work from area schools and homeschoolers, photo contest entries, plus Artist Members will also have work on display and for sale in the upstairs galleries, as well as in the Gallery Shoppe that is filled with handmade treasures and gift ideas for any occasion, or even for yourself! Bring a photo or small drawing/painting to put on our Community Art Wall celebrating the theme "Expressions of Me." Visitors enter through the front door with masks, and follow a one-way flow while social distancing. There is no charge for admittance. A donation would be greatly appreciated.
We are excited to announce that the The Digital Arts Program at Stafford Technical Center will hold their Final Show Opening limited to parents and families of the student artists at the Chaffee Art Center on Wed, June 2nd from 5:30 to 8pm. Pre-registration for a timeslot is required.
The show will be available for public viewing from June 3rd to June 5th during the Chaffee's open hours.
There is lots more happening at the Chaffee!
NEW Artisan Marketplace will take place Saturday's on the Chaffee front lawn, side yard and grounds near the Carriage House. Here you will find booths featuring all forms of the arts, variety of crafts, specialty foods and more. Dates and hours are: Saturdays from 10am to 2pm; May to October [Not during Art in the Park on August 14 and October 9]. We will be cross promoting with the Farmer's Market in Depot Park to ensure that people know about these 2 fabulous Markets for original, handmade, and locally produced items. Sign up to be a vendor!
Classes for kids, teens and adults have begun at the Chaffee. Watch our Facebook page and website for details. We are switching it up a bit and offering a fun SIP N' DIP class that will be happening on Tuesday, May 25th and June 1st from 6pm to 8pm at the Cluckin' Café on Route 7 in Pittsford. Contact Chaffee for details, must RSVP.
We are also so excited for Rutland's BenchART 2021 Community Street Art Project! It is a fundraiser for the Chaffee Art Center, and a fantastic project for Downtown Rutland and the region to showcase local creative talent while fostering the economic strength of our communities. Thank you to Omya, our Supporting Sponsor. There will be permanently placed benches painted by artists in locations in Downtown Rutland and the area. Some of the benches will also be auctioned off. As part of the project, we will create a new Walking Tour Brochure of historic properties in Rutland. This brochure will also include murals, Sculpture Trail, BenchART and more. There is still time to be a sponsor. Interested artists are encouraged to contact us. We hope that you can be a part of this exciting project that will build on our region's community spirit and economic vitality, and promote the arts!
Get your Chaffee Calendar 2022 that features 14 of our Artist Members. Pre-order now for only $10 each. After it is printed, the price will be $15 each. Order form is on our website, or stop into the Chaffee.
Be sure to join us for monthly virtual Artist Talks. Meet artists and learn about their process. One series we are offering is HEALING THROUGH THE ARTS where artists discuss the healing aspect of the creative process.
As we celebrate 60 years as a community art center in the Rutland Community, we also invite you to join as an artist, single or family member to help the Chaffee to continue to inspire and cultivate creativity, while positively impacting the vitality of our community through the arts.
Visit the Chaffee during open hours to experience the beauty of the 1890's historic building and the wonderful works of art throughout, plus our Gallery Shoppe! While here, picture your next event, bridal shower, wedding, meeting, or retreat being held in our beautiful 1890's mansion, fondly known by its first owners as Sunny Gables.
Hours: Wednesday, Thursday and Friday Noon to 4pm; Saturday 10am to 2pm. Private appointments available by request. Check out www.chaffeeartcenter.org and the Chaffee Art Center Facebook page for updates, call 802.775.0356, [email protected], or stop in to the Chaffee Art Center at 16 South Main Street in Rutland, VT.
---