20sepAll Day01novFeaturedGoing Up the Country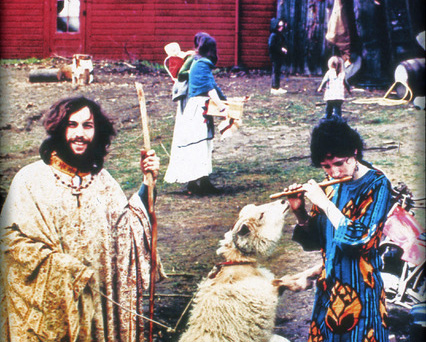 Event Details

Exhibit of art, craft, clothing, film and other offerings that represent the creativity, activism and accomplishments of the young people, both native and transplant, who were loosely part of the "counterculture" and have contributed to the cultural life of Vermont, beginning in the 1960s and extending into today.

The exhibit will include woodcut prints from Mary Azarian, paintings and sculpture from Susan and Patrick Farrow, film from Jay Craven, my painted, embroidered and silk-screened clothing, photographic and computer-manipulated art from John Douglas, pottery from Susan Leader and Andy Snyder, educational material from the Whipple Hollow Cannery in West Rutland, posters and puppets from Bread and Puppet.

The exhibit will run from September 20 to November 1. It will include evening events every Friday but one. These will feature book readings, music with Bruce White, the Saltash Serendaders and Sen. Dick McCormack, spoken word and music with poet Verandah Porche and Patty Carpenter. We'll also have talks surrounding the issues of the era.
Time

September 20 (Friday) - November 1 (Friday)
Location

Chaffee Art Center

16 S Main Street, Rutland, VT