Navigation Menu

Our Global Community: Annual Student Art Exhibit
April 7 @ 12:00 am

-

May 19 @ 5:00 pm
Event Navigation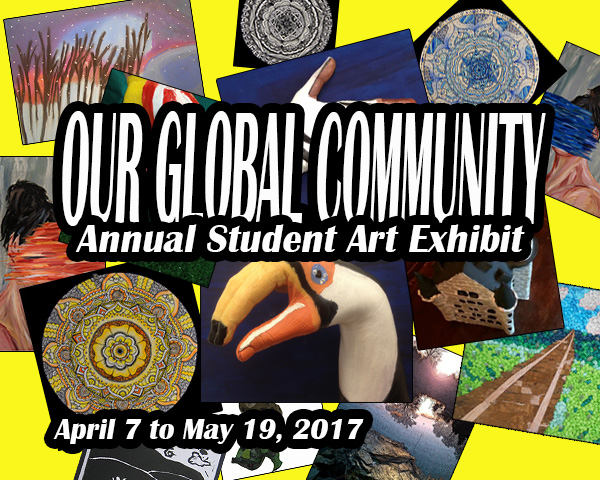 Featuring the talents of area K-12 students from across Rutland County. It is the Chaffee Art Center's pleasure give young artists from dozens of Vermont schools as well as home school students, the opportunity to see their artwork displayed in our professional gallery.
The 2017 Student Art Exhibit theme is Our Global Community.  We live in a world where both "It's a small world after all" and "It's a vast new world" apply.  Each of us carries diverse heritage while being connected globally more than ever before.  This year's exhibit aims to celebrate our differences and bond over our commonalities that are found in Our Global Community.
2017 Annual Student Art Show Form
Questions may be directed to [email protected] or (802) 775-0356.