Navigation Menu

Bow Thayer Live at the Chaffee
March 1 @ 7:00 am

-

9:00 pm
Event Navigation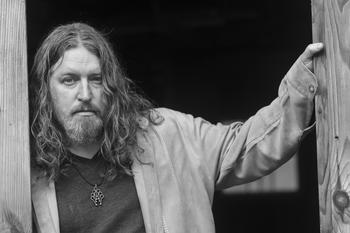 Local treasure, Bow Thayer, will be performing live at The Chaffee Arts Center in Rutland on Thursday, March 1st. This new music series is hosted by The Chaffee Arts Center on Route 7 in Rutland.
Starting at 7 pm, Bow Thayer makes his Chaffee Arts Center debut with a duo which includes Alex Abraham on Bass. This will be the first of a music series at The Chaffee, that will continue the fir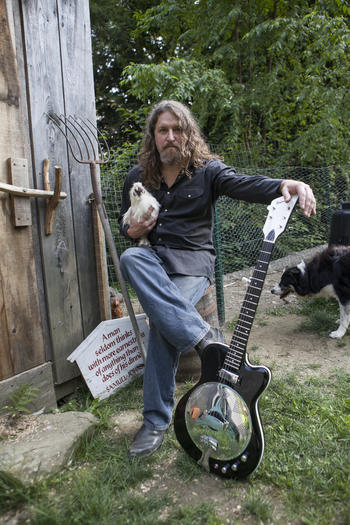 st Thursday of each month.
Bow Thayer has been singing and writing songs for as long as he can remember. Making music is who he is. Finally gaining national recognition, American Songwriter says this "onetime Levon Helm compatriot is the best artist to come from New England in recent years."
Bow made a name for himself in Boston with 7 League Boots, a rock/reggae band that shared the stage with the likes of Fugazi, The Mighty Mighty Bosstones, and Pearl Jam. Fifteen years ago he made a life-altering decision to leave the city for Vermont. It was there that he explored the Delta blues, playing slide guitar for the original Elbow and began a relationship with the banjo–both in the bluegrass group, The Benders, and on his own–that continues to this day.
Bow's newest release, The Source and The Servant, is a tribute to two legends that have influenced his development as an artist: Dock Boggs and Mississippi Fred McDowell. Bow has re-invented these songs with new arrangements and lyrics, and performs most of them on different acoustic and electric versions of the Bojotar, a stringed instrument that incorporates elements of the banjo, resonator guitar, and conventional guitar.  The electric version is currently available for sale from the Eastwood/Airline Guitar Company.
Tickets are $7 at the door and the show starts at 7PM. This event is for all ages.
For more information, please call:  802-775-0356